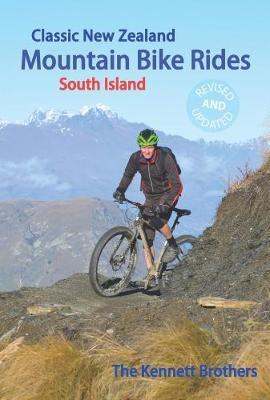 $30.00
NZD
Category: Sport & Recreation
The ninth edition of New Zealand's best-selling mountain biking guide has been fully revised to include all the essential information needed to guide you to the most exhilarating rides around the country. For over 25 years, the Kennett Brothers have carved a name for themselves in the sport of mountain biking. They continue to promote their passion by designing and building tracks, organising events and writing and publishing books. If it's worth biking, it's in this book. Now it's your turn to discover New Zealand's best trails! ...Show more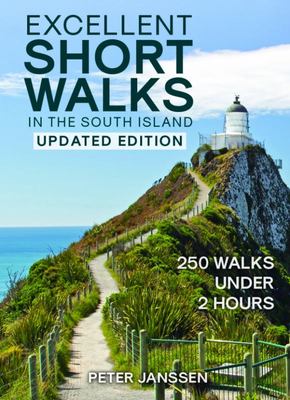 $33.00
NZD
Category: Sport & Recreation
Wherever you are in the South Island you're sure to be within reach of a short walk with an excellent destination. Peter Janssen has picked more than 250 short but memorable walks throughout the mainland and Rakiura/Stewart Island. All walks will suit those who enjoy walking but do not want a long tramp with heavy boots and a pack, or travellers who are short on time and those with young families. Every walk includes a highlight, whether it's an historic landmark such as goldminers' cottages in Arrowtown; a spectacular feature of the landscape, such as the Fox Glacier; nature in the raw, such as penguin colonies on the Otago coast; or simply an unbeatable view. Each description includes: * highlight(s) * how to get there * grade and duration ... and track notes where they're needed. If you like stretching your legs without going too far, pack a copy of Excellent Short Walks. Travel writer Peter Janssen is the best-selling author of many travel guides, including Touring the Natural Wonders of New Zealand and the recent Best Short Nature Walks in New Zealand published by New Holland. Peter has travelled the country extensively over the years, both enjoying the popular spots and nding those hidden-away places. ...Show more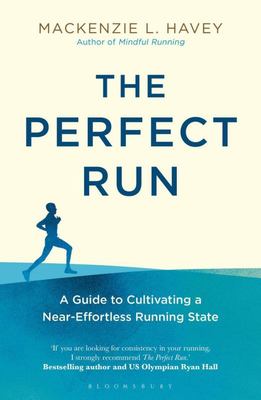 $25.00
NZD
Category: Sport & Recreation
The "perfect" run, when you are in a full flow and feeling totally unstoppable, can be elusive, but this practical expert guide, written by a celebrated Runner's World writer Mackenzie Havey, will ensure you find it time and time again and in the process transform your running performances. At some po int in every runner's career they experience the "perfect" run, when they are in full flow and feel totally unstoppable. Your worries about the day and physical aches and pains melt away. Your body and mind are in complete sync and the run feels effortless. Even still, the path to achieving the perfect run remains mysterious. It often materializes in the unlikeliest of circumstances in adverse weather or on a day when everything else seems to be going wrong. Conversely, when we try hard to create the right conditions for that perfect run, it often doesn't come about. In The Perfect Run, Mackenzie L. Havey reveals everyone has the potential to enjoy more joyful and flow-driven running, no matter your experience, pace, or sporting ambitions. This ground-breaking book features insights from elite athletes, neuroscientists, coaches, and everyday runners to provide a road map for how to cultivate the right conditions for the "perfect" run. These ideas will not only help facilitate the potential for more successful running but, more significantly, can also be translated into other areas of your life to help provide a sense of calmness, self-control, and fulfillment far beyond the running trails. ...Show more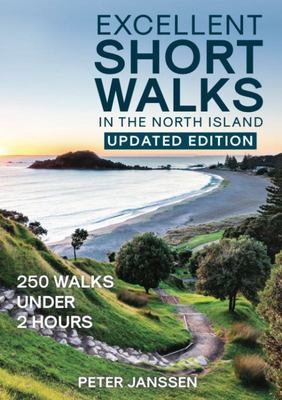 $33.00
NZD
Category: Sport & Recreation
"Wherever you are in the North Island you're sure to be within reach of a short walk with an excellent destination. Peter Janssen has hand-picked more than 250 short but memorable walks throughout the mainland and offshore islands. All walks will suit those who enjoy walking but do not want a long tramp with heavy boots and a pack, or travellers who are short on time and those with young families. Every walk includes a highlight, whether it's an historic landmark such as Kerikeri's Stone Store; a spectacular natural feature, such as the Craters of the Moon near Lake Taupo; or simply a great view, such as can be had from Makorori Point on East Cape or Wellington's Mt Victoria"--Back cover. ...Show more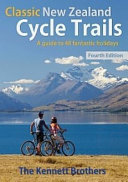 $30.00
NZD
Category: Sport & Recreation
Covers a nationwide network of the best biking holidays this stunning little country has to offer. Includes 23 Great Rides, 24 Heartland Rides and 30 connector rides.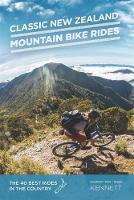 $50.00
NZD
Category: Sport & Recreation
Since this book was first published in 1991, mountain bike events, tracks and bikes have undergone a stunning transformation - from pushing heavy fully-rigid clunkers along overgrown stock routes to whipping around purpose-built trails on lightweight full-suspension machines. And over that time, this bo ok has evolved, from a small black-and-white publication to the 416-pager you're holding now. This, the 10th edition of Classic New Zealand Mountain Bike Rides, has focused on our 40 favourite rides. They range from fantastically popular mountain bike parks like Whakarewarewa in Rotorua to the inspirational, multi-day, Old Ghost Road on the West Coast of the South Island. For each ride, you will find: * a detailed route description * Geographx 3D maps * elevation charts * essential tips and nearby services * the intriguing back story to these fabulous rides ...Show more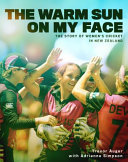 $70.00
NZD
Category: Sport & Recreation
Despite what happened at Lord's in 2019, New Zealand has won a Cricket World Cup. It was at Lincoln in December 2000 that New Zealand beat Australia to win the Women's World Cup. The first recorded cricket match in New Zealand between teams of women had been played in the Wairarapa as long ago as 1867 and the New Zealand women played their first Test match in 1935. In 2014 Debbie Hockley became the second New Zealander after Sir Richard Hadlee to be inducted into the International Cricket Council Hall of Fame. This is the story of women's cricket in New Zealand, from its earliest humble origins to its glory days on the international stage. It is also the story of the women who have come to be recognised amongst the very best in the world at their sport. It is the story of a game played for the sheer love of it, and of the hard work of the dedicated souls who built and sustained women's cricket, often in the face of challenge and adversity. Most of all it is the story of every woman who relished the warm sun on her face as she enjoyed the Trevor Auger has been involved with cricket almost all his life. A senior club cricketer in his day, he had earlier been the press scorer at international matches at Eden Park during the 1970s, taking inspiration from working alongside some of the top cricket writers from New Zealand and around the world. He contributes a regular column to the Auckland Cricket website, and he is a member of the Auckland Cricket Judicial Committee. Adrienne Simpson was a passionate cricket follower. She began research for a history of women's cricket in New Zealand in the late 1990s and was able to collect a vast trove of material. Unfortunately she took ill and passed away in 2010 before she could finish the book. Her family donated her to the New Zealand Cricket Museum, and her tireless efforts are the foundation upon which this book has been built. ...Show more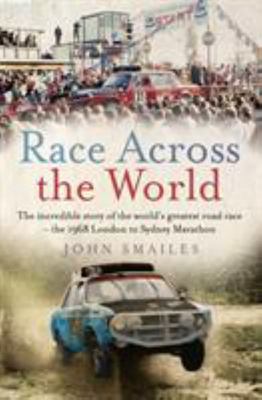 $37.00
NZD
Category: Sport & Recreation
The rollicking adventure of the world's greatest car race - the 1968 London to Sydney Marathon. 1968, ninety-eight competitors stormed out of London on the world's greatest automotive adventure, the London to Sydney Marathon, the most ambitious and epic car race ever staged.  Four weeks later they arr ived in Sydney-or at least half of them did. The others lay in ruin along its 10,000-mile route. Unimaginable now in either concept or execution, the marathon captured the rapt attention of the countries through which it passed, and of the world, as it created front-page news. It was more than a car race, more than a rally, more than the trials that opened up outback Australia only a decade before: it was the world's most gruelling test of driver and vehicle.For Australians, the race became a focal point of the rivalry between local car-manufacturing giants Holden and Ford, as the Monaro Coupe and the iconic Falcon GT went head to head. Neither was to win, but the story of their duel is motor-sporting legend.John Smailes was a young journalist at the time, covering the race for the Sydney Daily Telegraph. Fifty years after this extraordinary race was run, John's dramatic, compelling and utterly fascinating story-drawing on his own first-hand, eyewitness account and enhanced by in-depth interviews over the intervening years with all the race's key participants-brings the marathon vividly to life. ...Show more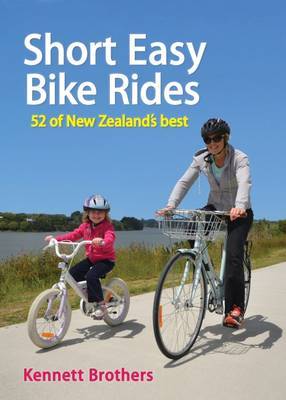 $25.00
NZD
Category: Sport & Recreation
Enjoy the simple pleasure of a leisurely bike ride to a cafe, playground or picnic spot. These safe and easy cycle paths enable you to enjoy the outdoors at your own pace. 62 leisurely rides. Taffic free and safe. 1-3 hours riding time. Maps include bike hire, cafes and much more.
Items per page:
1 - 9 of 9