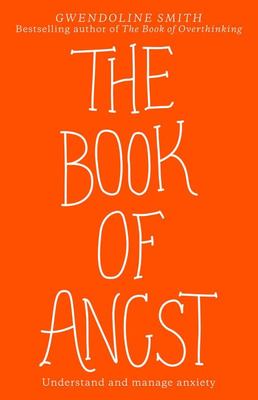 $25.00
NZD
Category: Self Help | Reading Level: near fine
From the author of international bestsellers The Book of Knowing and The Book of Overthinking.   There's a lot of angst around these days. This heightened sense of fear, concern, insecurity and uncertainty can be overwhelming. Bestselling author of The Book of Overthinking and The Book of Knowing Gwen doline Smith explains what angst is and the ways in which deep anxiety can manifest. Gwendoline then drills down into social anxiety, which is often underdiagnosed but is one of the most common of the anxiety family. Using simple, clear language and humorous illustrations, Gwendoline gives detailed step-by-step advice on how to cope.   ...Show more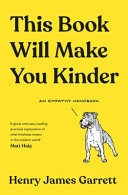 $28.00
NZD
Category: Self Help
A sweetly illustrated examination of what makes us kind
$33.00
NZD
Category: Self Help
Heather Morris, author of the internationally bestselling novels The Tattooist of Auschwitz and Cilka's Journey, grew up on a farm in rural New Zealand. On her way back across the paddocks from school, Heather would visit her great-grandfather and listen to his experiences of war - stories he told only Heather. From a young age Heather discovered that people would tell her their stories if she stopped and listened. In Stories of Hope, Heather Morris will explore the art of listening - a skill she employed when she met Lale Sokolov, the Tattooist of Auschwitz. It was her ability to listen that led him to entrust her with his story. Stories of Hope will examine Heather's extraordinary journey, in the form of a series of beautifully rendered tales of the people she has met, the remarkable stories they have shared with her, and the lessons they hold for us all.   ...Show more
$40.00
NZD
Category: Self Help
From the bestselling authors of The Daily Stoic comes an inspiring guide to the lives of Stoicism's greatest practitioners. For millennia, Stoicism has been the ancient philosophy that attracts those who seek greatness, from athletes to politicians and everyone in between. And no wonder: its embrace of self-mastery, virtue and indifference to that which we cannot control has much to offer those grappling with today's chaotic world. But who were the Stoics?In this book, Ryan Holiday and Steohen Hanselman offer a fresh approach to understanding Stoicism through the lives of the people who practiced it. Through short biographies of all the famous, and lesser-known, Stoics, this book will show what it means to live stoically, and reveal the lessons to be learned from their struggles and successes. The result is a treasure trove of insights for anyone in search of living a good life. ...Show more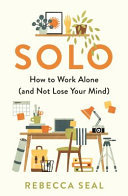 $33.00
NZD
Category: Self Help
More people are working alone than ever before - whether as entrepreneurs, freelancers, creatives or consultants. Here's how to work alone and like it!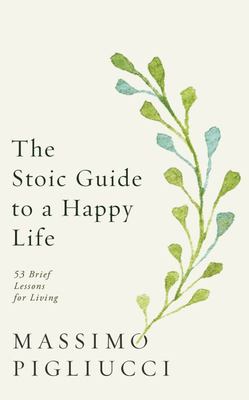 $30.00
NZD
Category: Self Help
'Bursting with practical wisdom and engaging stories ... a stoicism 2.0 for twenty-first century happiness' Skye Cleary 'A bold, contemporary updating of Stoicism for the present day' John Sellars, author of Lessons in Stoicism Learn how to survive life's hardships and enjoy its pleasures with the mod ern stoic mindset. In this enlightening book, philosopher Massimo Pigliucci offers a thoughtful and modern reinterpretation of Epictetus' 53 lessons for living a good life. Drawing on the ancient wisdom of the Stoics, this is a comforting guide that will help you reclaim the power of your emotional response and let go of the things you can't control. ...Show more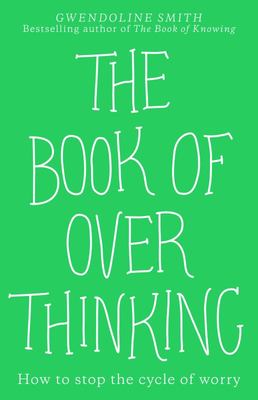 $25.00
NZD
Category: Self Help
Overthinking is also known as worrying or ruminating and it's a form of anxiety that many people suffer from. Psychologist and bestselling author Gwendoline Smith explains in clear and simple language the concepts of positive and negative overthinking, the truth about worry and how to deal with the 'tho ught viruses' that are holding you back. She helps you understand what's going on in your head, using humour, lots of examples and anecdotes, and she offers powerful strategies for addressing your issues. Based on cognitive behavioural theory, this book will help you in all the key areas of your life: from your personal life to relationships and work. ...Show more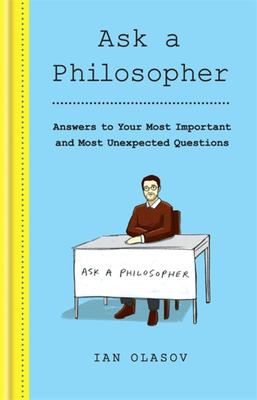 $28.00
NZD
Category: Self Help
The perfect gift for the smart thinker in your life. For several years Ian Olasov has set up 'Ask-a-Philosopher' booths around New York City, answering questions from passersby. Now in this book he offers answers to the real-life questions on people's minds. From the philosophical to the frivolous, qu estions include: - Are people innately good or bad? - Is it okay to have a pet fish? - Is it okay to have kids? - Is colour subjective? - If humans colonise Mars, who will own the land? - Is ketchup a smoothie? - Is there life after death? - Should I give money to homeless people? Every question is approached from a philosophical standpoint, but the answer is made fun and accessible for everyone. One of the many joys of this book is that you see how philosophy can be both perfectly continuous with everyday life and also utterly transporting. ...Show more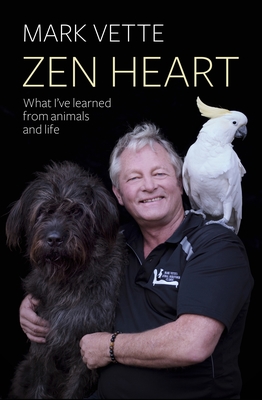 $40.00
NZD
Category: Self Help
A cheeky baboon, a cockatoo sending a heading dog out to round up sheep, a family of pukekos crossing the road, a dog saying 'bugger', an octopus taking a photo. Think of an ad you love, or a New Zealand-made movie, and if it has an animal in it chances are Mark Vette was behind it. He's trained almost every species you can think of. But the famous animal behaviourist and trainer who captured global attention with 'Dogs Who Drive Cars' and 'Dogs Who Fly Planes' is not just an animal maestro. He's a long-time Buddhist, who brings to his relationships with animals a true emotional bond, enormous respect, and the sure knowledge that we humans are just one piece of this great, interconnected puzzle we call Life on Earth. This is his story, and the stories of the animals he has worked with over the decades. From a classic Kiwi childhood of outdoor activities and sport, with plenty of time on the farm, through a growing conviction that killing animals wasn't for him, to his embracing of Buddhism and his developing work with animals of all kinds, Mark's life and beliefs unfold in a thoroughly relatable way - with jaw-dropping and laugh-out-loud moments thrown in. ...Show more
$40.00
NZD
Category: Self Help | Reading Level: 7 Ref
Everyone has a purpose. And, according to Oprah Winfrey, 'Your real job in life is to figure out as soon as possible what that is, who you are meant to be, and begin to honor your calling in the best way possible.' That journey starts right here. In her latest book, The Path Made Clear, Oprah shares wh at she sees as a guide for activating your deepest vision of yourself, offering the framework for creating not just a life of success, but one of significance. The book's ten chapters are organised to help you recognize the important milestones along the road to self-discovery, laying out what you really need in order to achieve personal contentment, and what life's detours are there to teach us. Oprah opens each chapter by sharing her own key lessons and the personal stories that helped set the course for her best life. She then brings together wisdom and insights from luminaries in a wide array of fields, inspiring readers to consider what they're meant to do in the world and how to pursue it with passion and focus. These renowned figures share the greatest lessons from their own journeys towards a life filled with purpose. Paired with over one hundred awe-inspiring photographs to help illuminate the wisdom of these messages, The Path Made Clear provides a beautiful resource for achieving a life lived in service of your calling - whatever it may be. ...Show more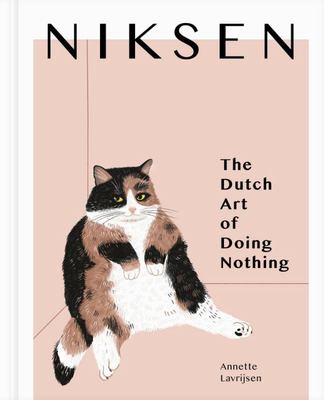 $28.00
NZD
Category: Self Help
First there was hygge, now there's Niksen - a simple Dutch philosophy for anyone looking to slow down, relax and daydream. Press pause to pre-empt burnout and claim your life back.
$35.00
NZD
Category: Self Help
'I will be forever changed by Dr Eger's Story' Oprah This practical and inspirational guide to healing from the bestselling author of The Choice shows us how to release your self-limiting beliefs and embrace your potential. The prison is in your mind. The key is in your pocket. In the end, it's not wha t happens to us that matters most - it's what we choose to do with it. We all face suffering - sadness, loss, despair, fear, anxiety, failure. But we also have a choice; to give in and give up in the face of trauma or difficulties, or to live every moment as a gift. Celebrated therapist and Holocaust survivor, Dr Edith Eger, provides a hands-on guide that gently encourages us to change the imprisoning thoughts and destructive behaviours that may be holding us back. Accompanied by stories from Eger's own life and the lives of her patients her empowering lessons help you to see your darkest moments as your greatest teachers and find freedom through the strength that lies within. ...Show more