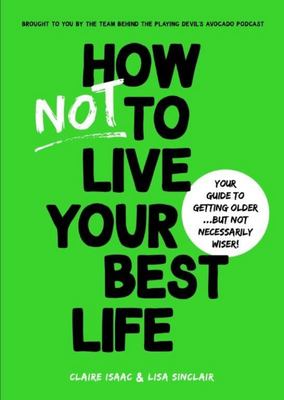 $25.00
NZD
Category: Self Help
From the makers of the hilarious podcast PLAYING DEVIL'S AVOCADO comes a laugh-out-loud guide to life for women who are getting older but haven't quite worked out how to grow up... Once, women over 50 could look forward to growing old quietly, disappearing into a pair of white slacks and a grey bob - no more! We're now told we should want to have it all. Podcasts, books and websites tell us we should be achieving, succeeding and juggling multiple balls. But what if we'd rather run our own race? No one is speaking to women over 45 like we are - not the media, the advertisers or marketing. We are honest, hilarious and matter of fact about getting older and the obstacles it brings up. Come to us and get real about getting older - it's funny and awkward but we can do it in style. And while the world might suggest you're invisible if you're not a "superwoman", we don't care what anyone thinks. We're having a party over here - and it's a whole heap of fun. ...Show more
$35.00
NZD
Category: Self Help
'I will be forever changed by Dr Eger's Story' Oprah This practical and inspirational guide to healing from the bestselling author of The Choice shows us how to release your self-limiting beliefs and embrace your potential. The prison is in your mind. The key is in your pocket. In the end, it's not wha t happens to us that matters most - it's what we choose to do with it. We all face suffering - sadness, loss, despair, fear, anxiety, failure. But we also have a choice; to give in and give up in the face of trauma or difficulties, or to live every moment as a gift. Celebrated therapist and Holocaust survivor, Dr Edith Eger, provides a hands-on guide that gently encourages us to change the imprisoning thoughts and destructive behaviours that may be holding us back. Accompanied by stories from Eger's own life and the lives of her patients her empowering lessons help you to see your darkest moments as your greatest teachers and find freedom through the strength that lies within. ...Show more
$38.00
NZD
Category: Self Help
In her #1 NYT bestsellers, Brene Brown taught us what it means to dare greatly, rise strong and brave the wilderness. Now, based on new research conducted with leaders, change makers and culture shifters, she's showing us how to put those ideas into practice so we can step up and lead. Leadership is no t about titles, status and power over people. Leaders are people who hold themselves accountable for recognising the potential in people and ideas, and developing that potential. This is a book for everyone who is ready to choose courage over comfort, make a difference and lead. When we dare to lead, we don't pretend to have the right answers; we stay curious and ask the right questions. We don't see power as finite and hoard it; we know that power becomes infinite when we share it and work to align authority and accountability. We don't avoid difficult conversations and situations; we lean into the vulnerability that's necessary to do good work. But daring leadership in a culture that's defined by scarcity, fear and uncertainty requires building courage skills, which are uniquely human. The irony is that we're choosing not to invest in developing the hearts and minds of leaders at the same time we're scrambling to figure out what we have to offer that machines can't do better and faster. What can we do better? Empathy, connection and courage to start. Brene Brown spent the past two decades researching the emotions that give meaning to our lives. Over the past seven years, she found that leaders in organisations ranging from small entrepreneurial start-ups and family-owned businesses to non-profits, civic organisations and Fortune 50 companies, are asking the same questions- How do you cultivate braver, more daring leaders? And, how do you embed the value of courage in your culture? Dare to Lead answers these questions and gives us actionable strategies and real examples from her new research-based, courage-building programme. Brene writes, 'One of the most important findings of my career is that courage can be taught, developed and measured. Courage is a collection of four skill sets supported by twenty-eight behaviours. All it requires is a commitment to doing bold work, having tough conversations and showing up with our whole hearts. Easy? No. Choosing courage over comfort is not easy. Worth it? Always. We want to be brave with our lives and work. It's why we're here. ...Show more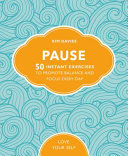 $17.00
NZD
Category: Self Help | Series: Love Your Self Ser.
Rebalance and harmonize your life with 50 easy exercises. Pausing means taking a step back from the busy-ness, allowing yourself a moment to be with the world the way it is. It means reflecting on what is happening, noticing what you are doing and how you are feeling. A pause sounds small and insignifi cant but, used wisely, it offers a way to reset and renew yourself.  The perfect size to keep in your bag or pocket, this guide is designed to be a tool that you keep close by. The Love Your Self series is designed to help you achieve well-being and feel full of life. Look out for the other titles in the Love Your Self series: Energy, Calm, Sleep. ...Show more
$30.00
NZD
Category: Self Help
"This beautifully illustrated gift edition of Heart Thoughts is a collection of meditations, spiritual treatments, and excerpts from my lectures. It focuses on aspects of our day-to-day experiences, and is meant to guide and assist you in particular areas where you may be having difficulty. "It is now t ime for you to release old beliefs and old habits, and the meditations and treatments within these pages can help you build your confidence as you make necessary changes in your life. "This is a time of awakening. Know that you are always safe. And also know that it's possible to move from the old to the new, easily and peacefully." -- Louise L. Hay ...Show more
$55.00
NZD
Category: Self Help
'Julia Cameron invented the way people renovate the creative soul' New York TimesSince its first publication, The Artist's Way has inspired the genius of Elizabeth Gilbert, Tim Ferriss, and millions of readers to embark on a creative journey and find a deeper connection to process and purpose. Julia Cam eron guides readers in uncovering problems and pressure points that may be restricting their creative flow and offers techniques to free up any areas where they might be stuck, opening up opportunities for self-growth and self-discovery. The program begins with Cameron's most vital tools for creative recovery - The Morning Pages, a daily writing ritual of three pages of stream-of-conscious, and The Artist Date, a dedicated block of time to nurture your inner artist. From there, she shares hundreds of exercises, activities, and prompts to help readers thoroughly explore each chapter. She also offers guidance on starting a "Creative Cluster" of fellow artists who will support you in your creative endeavours. A revolutionary program for personal renewal, The Artist's Way will help get you back on track, rediscover your passions, and take the steps you need to change your life. ...Show more
$35.00
NZD
Category: Self Help | Series: A No F*cks Given Guide
*From the 'anti-guru' author of the smash hit The Life-Changing Magic of Not Giving a F**k and the New York Times bestseller Get Your Sh*t Together * In The Life-Changing Magic of Not Giving a F**k, our favourite 'anti-guru' Sarah Knight unleashed the power of saying no. In Get Your Sh*t Together, she prioritised the sh*t you need and want to do so you can achieve your hopes and dreams. Now she's back, doubling down on your happiness with her latest message: You Do You. Being yourself should be the easiest thing in the world. Yet instead of leaning in to who we are, we fight it, listening too closely to what society tells us. You Do You helps you shake off those expectations, say f**k perfect, start looking out for number one and keep on with your badass self. From career and finances to relationships and family, lifestyle and health, Sarah Knight rips up the rulebook. Writing about her mistakes and embarrassments in her own personal quest to 'do me' - because nobody gets everything right all day, every day - Sarah Knight shows why you can and should f**k up and teaches you to let yourself off the hook, bounce back and keep standing tall. What everyone is saying about Sarah Knight: 'The anti-guru' Observer 'I love Knight' Sunday Times 'Life-affirming' Lucy Mangan, Guardian 'Genius' Vogue ...Show more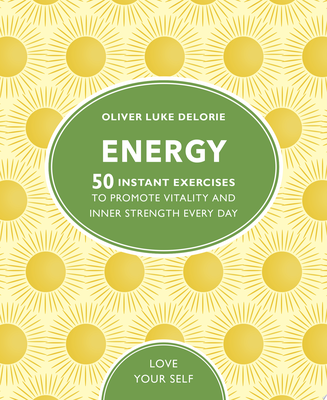 $17.00
NZD
Category: Self Help | Series: Love Your Self Ser.
Revitalize your mind, body and spirit with 50 easy exercises. The book offers instant and effective mindful exercises, which discourage inertia and apathy, helping to uncover a fresh and vigorous new you. The perfect size to keep in your bag or pocket, this guide is designed to be a tool that you keep close by. The Love Your Self series is designed to help you achieve well-being and feel full of life. Look out for the other titles in the Love Your Self series: Pause, Calm, Sleep. ...Show more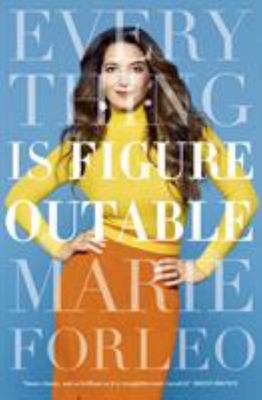 $40.00
NZD
Category: Self Help
What if you could reach past any obstacle and make real change happen in any area of your life? Whether you dream of starting a business, launching a new career, learning to moonwalk, adventuring through Italy, or completely remodelling your happiness, health or relationships, there is something you sh ould know. And that is that everything is figureoutable. 'Everything is figureoutable' is an attitudinal discipline that activates your spiritual and emotional strength. It's a rallying cry to tackle- impossible tasks heart-breaking challenges daring dreams Filled with actionable wisdom, stories and encouragement, Everything is Figureoutable will give you the courage to act in spite of your fears, the confidence to start and complete meaningful projects and the conviction to keep going - no matter what. ...Show more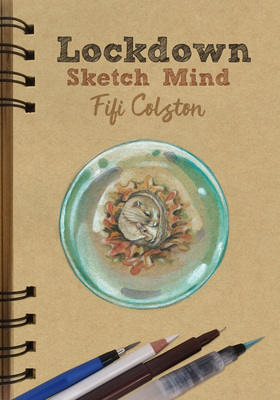 $25.00
NZD
Category: Self Help
An illustrated diary of the Covid-19 lockdown thoughts and observations of award-winning Wellington author and illustrator Fifi Colston. Drawing and writing have always been Fifi Colston's go-to places in good times and bad. With New Zealand in strict lockdown due to the Covid-19 pandemic, her work a s a freelance artist – illustrating books, facilitating workshops and teaching art to school students – was put on hold indefinitely. Unable to make a living bringing other people's words to life through her art, Fifi turned to her trusty sketchbook to tell her own story, day by day as the weeks unfolded. Posted online, her identifiable visual style and humorous captions drew a responsive audience trying to make sense of the uncertainty of a unique situation they had to rapidly accustom themselves to. In recognition of this, Fifi has left blank spaces in Lockdown Sketch Mind so readers can add their own experiences. ...Show more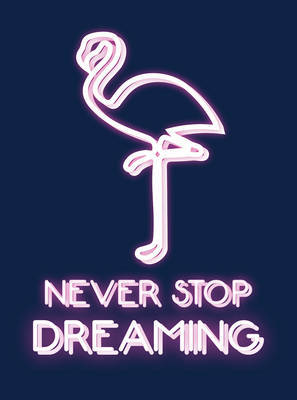 $18.00
NZD
Category: Self Help
All human beings are also dream beings. Dreaming ties all mankind together. Jack Kerouac Dreams are places our imaginations can run wild and our hearts can be truly free. Whether you are a daydreamer or you're dreaming big, this collection of beautiful quotes and inspiring statements will help you reach for the stars. ...Show more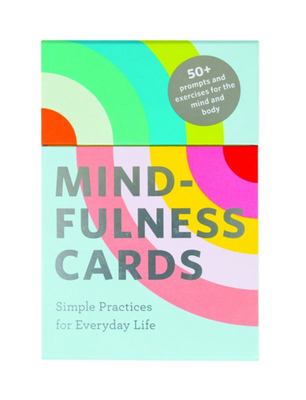 $35.00
NZD
Category: Self Help
This engaging deck makes it fun and easy to bring awareness, calm, and balance to daily life. Each card includes an inspiring phrase on the front and a bite-size mindfulness exercise on the back. Users can pull a single card each morning to form an intention for the day, draw several to build a varied p ractice for the week, or display them around the home or office as inspiring mantras. Each of the cards is color-coded to match a particular area of improvement or practice for cultivating balance, insight, kindness, and joy. ...Show more