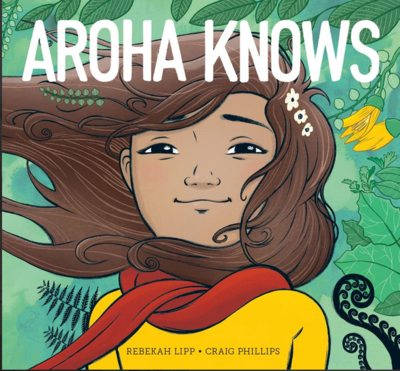 Aroha Knows
by Rebekah Lipp; Craig Phillips
$20.00
NZD
Category: Picture Books
Aroha knows that nature is there for you and for me. Spending time out in nature makes her feel all kinds of wonderful emotions. Throughout Aroha Knows, Aroha and her friends experience our amazing world and this picture book explores how it can benefit our wellbeing. Aroha Knows encourages children to feel connected to and find meaning in nature. ...Show more
$20.00
NZD
Category: Picture Books
From award-winning New Zealand author, Craig Phillips, creator of The Adventures of Jack Scratch and Giants, Trolls, Witches, Beasts (winner of the Russell Clark Award for Illustration at the New Zealand Book Awards 2018).Come along on a journey with Aroha, as she wards off nervousness, fear, worrying t houghts and apprehension with simple yet effective tools that everyone can use. ...Show more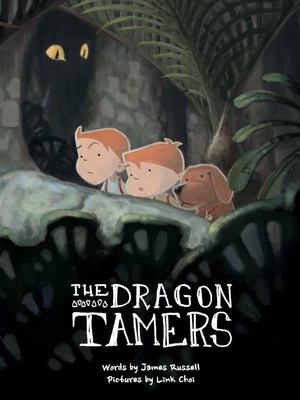 $20.00
NZD
Category: Picture Books | Series: The Dragon Brothers
Here the boys discover by accident a map, on which all the familiar landmarks appear to have another, secret, name. Fascinated by 'The Dragon Hatchery', they pack up and set off to discover it for themselves. When Paddy sits down on an odd-shaped rock and does a tiny fart, things get a little bit crazy. The follow up to The Dragon Hunters. James Russell is a first-time children¿s book author. Link Choi is an Auckland-based illustrator and artist. ...Show more
$28.00
NZD
Category: Picture Books | Series: Claris Collection
The second delightful rhyming tale about courage, compassion and a stylish little mouse, from acclaimed   fashion illustrator Megan Hess. It's Fashion Week in Paris and there is no way Claris is missing the show of her favourite designer But when a fashion emergency occurs, will Claris and Monsieur be able to make it to the show in time to save the day? The Claris series follows an adorable mouse who moves to Paris to follow her fashion dreams. Can Claris use all her wit, warmth and - of course - style to make her dreams come true?   ...Show more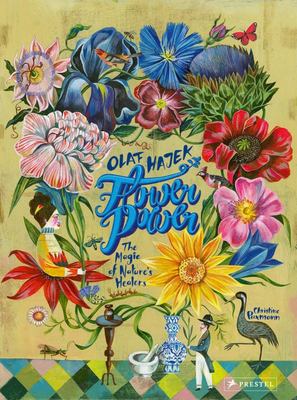 $45.00
NZD
Category: Picture Books | Reading Level: near fine
Take on a magical journey through the world of healing flowers in this children's book by renowned artist Olaf Hajek. Olaf Hajek's fantastical and mesmerizing art is familiar to many adults. Now young readers can enjoy his work while learning about the fascinating health benefits of flowers they encount er every day. Hajek's paintings spring to life, populated by insects, birds, fruit, and fairytales that illustrate the drama of the natural world. Accompanying each painting are engaging texts that explore various cultural and medicinal aspects of the flowers as well as their importance to artists, writers, and healers. As they learn how iris roots were used to alleviate teething pain in babies and how poppy plants led to the invention of the salt shaker, kids will also get to know a garden's worth of blooms--from wild roses to carnations and peonies to marigolds. Kids will look at flowers in a whole new light and will delight in this beautiful keepsake of botanical illustrations by a celebrated artist. ...Show more
$28.00
NZD
Category: Picture Books | Series: Claris
An infectious rhyming tale about courage, compassion and a stylish little mouse, from international fashion illustrator Megan Hess.   Claris: The Chicest Mouse in Paris follows an adorable mouse who dreams of moving to Paris to follow her fashion dreams. One day, she bravely takes the leap - only to f ind a mean little girl with a horrible-looking cat standing in the way of her perfect Parisian apartment Can Claris use all her wit, warmth and - of course - style to make her dreams come true?   Claris: The Chicest Mouse in Paris is the first picture book in a dazzling new series for lovers of Eloise and Olivia. Destined to delight fashion-obsessed readers of all ages   ...Show more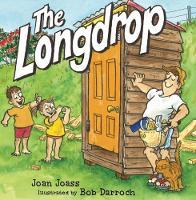 $20.00
NZD
Category: Picture Books
Here's a fantastic tale for kids about the classic Kiwi holiday that includes a caravan, a beach and the sometimes-smelly toilet shed out the back of the holiday section - the longdrop. The kids need to go, and the public loo is sooo far away from their caravan. So, Dad builds a longdrop! When the paper builds to capacity Dad thinks and thinks and solves his problem - with a match. He forgets fire and methane make for an explosive situation! Based on a true story (Joan's husband is 'Dad'), this fun rhyming story celebrates the hilarious situations that arise from the Kiwi 'she'll be right' approach to life. Bob Darroch's jam-packed illustrations perfectly depict New Zealand holiday time. ...Show more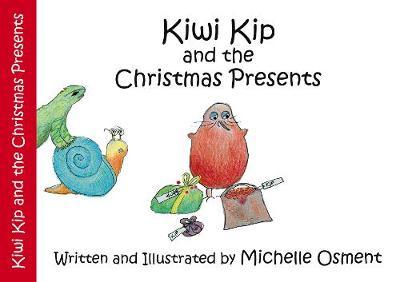 $20.00
NZD
Category: Picture Books
"A delightful rhyming story about kiwi kindness. On Christmas morning, Kiwi Kip is excited about the presents beneath his Christmas tree. When he finds out however, that his two good friends Tama Walt the Tuatara and Steve the Snail have not been so fortunate, Kiwi Kip invites them back home to his tree where everyone receives a present." ...Show more
$30.00
NZD
Category: Picture Books
Whatever you fear, come close my dear You're tucked in safe for always here And I will never not be near Because of our love umbrella. From this award-winning creative duo comes a stunning celebration of the joy and comfort that love can bring - wherever we roam in the big, wild world. 'The 'love um brella' is a sweet analogy for invisible, protective, omnipresent love, and the story is simple- no matter what challenge children may face, they can always rely on the love umbrella above them.' - Bookseller & Publisher (FOUR STARS) ...Show more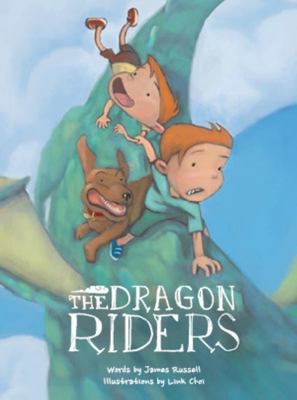 $20.00
NZD
Category: Picture Books | Series: The Dragon Brothers
Thanks to an unexpected adventure, brothers Flynn and Paddy have recently acquired a pet dragon. In the third book of this series, their dragon, Elton John, takes them on an impromptu ride through the sky, right into the heart of a dragon gathering. Full color.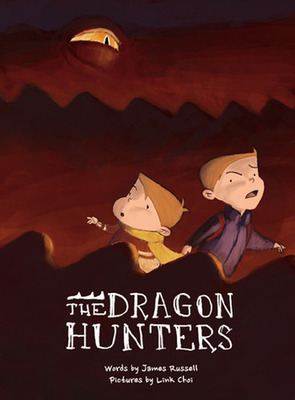 $20.00
NZD
Category: Picture Books | Series: The Dragon Brothers
When a passing dragon decides to swipe their dog Coco, brothers Flynn and Paddy decide they should do something about it. In the dead of night they pack their bags, make some terrible sandwiches and, setting off before dawn, embark on a rescue mission.
$18.00
NZD
Category: Picture Books
New Zealand's favourite story celebrating the Maori performing art of kapa haka is great for the whanau to read together! These are the poi that circled and twirled above the heads of the singing girls who wore the piupiu that swished and swirled, made from the flax that Koro cut, that the mussel shell scraped, that the kuia made, that swung from the hips of the girls in the kapa haka. ...Show more