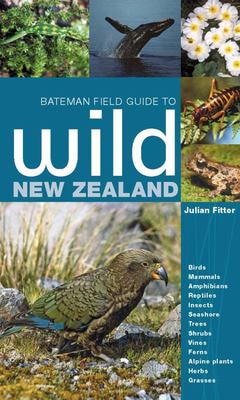 $50.00
NZD
Category: Natural History | Reading Level: Very Good
At last a single field guide that covers New Zealand's plants, birds, insects and animals for visitors and New Zealanders interested in this country's natural history. Over 600 species are described described in detail, with accompanying information on habitat and full colour photographs.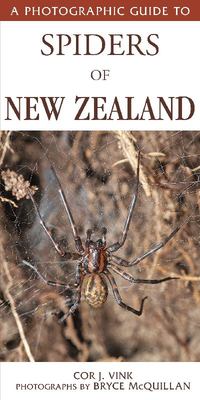 $26.00
NZD
Category: Natural History
Spiders are found everywhere in New Zealand, from bathroom to bush, beach and beyond, and although many people find them distasteful, they are valuable predators of pests and fascinating components of any ecosystem. This new guide introduces over 90 species, focusing on the more commonplace introduced s piders but also featuring some of our rare native species. It gives details on their taxonomy, geographical origins, range and preferred habitat, plus special notes on behaviour, life cycle or diet. A handful of our spiders are well known - the katipo for its feared bite, the elusive Nelson cave spider for its great size - but few have been much studied until recently. Respected arachnologist Cor Vink brings his scholarship and expertise to the text, while Bryce McQuillan's photography presents the spiders with extraordinary clarity and detail, making this an essential purchase for anyone with an interest in our eight-legged neighbours. ...Show more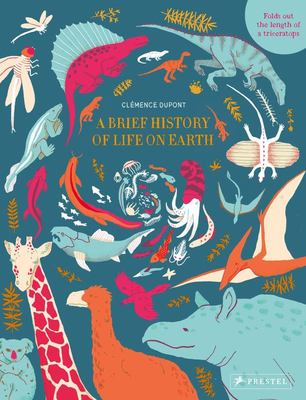 $50.00
NZD
Category: Natural History
The story of life on earth unfolds in dramatic fashion in this amazing concertina picture book that takes readers from 4.6 billion years ago to the present day.   It's difficult to grasp the enormous changes life on Earth has undergone since it first came into existence, but this marvelously illustrat ed book makes learning about our planet's fascinating history easy and entertaining. In an accordion style, the series of pages take readers through every major geological period with bright artwork and detailed drawings. Opening on lava-filled oceans and smoking volcanoes, the book unfolds, era by era, to show how life evolved from tiny protozoa and crustaceans to dinosaurs and mammals. Fully expanded to 8 meters (26 feet), this spectacular visual timeline is a very impressive panorama that reveals evolution in all its glory. Each page is brimming with illustrations that readers will turn to again and again. A celebration of life, this extraordinary and beautiful book illuminates the history of Earth for young readers in an unforgettable and delightful way. ...Show more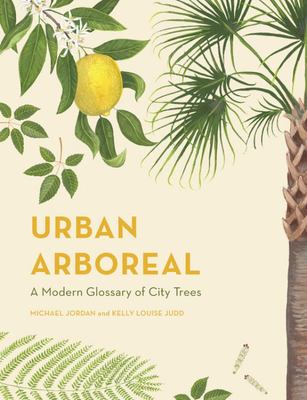 Urban Arboreal
by Michael Jordan; Kelly Louise Judd (Illustrator); Noel Kingsbury
$40.00
NZD
Category: Natural History
Travel the cities of the world alongside some of their oldest citizens, exploring the trees of Buenos Aires to Berlin, San Francisco to Sydney, in this visually stunning, modern glossary of our city trees. Through finding a Kentucky yellowwood in Hannover, the 1,000-year-old olive trees in Athens or ev en the world's tallest trees that line the West Coast of North America, we come to learn the hidden histories of places that are wrapped up in these botanical giants. Brought to life by beautiful artwork, Urban Arboreal is an ode to urban trees and the cherished place they hold in the hearts of city dwellers - not least because they are vital to the very air we breathe. ...Show more
$12.00
NZD
Category: Natural History | Series: Mini Guide to the Identification of New Zealand...
A handy, pocket-sized guide to the identification of New Zealand native trees. Condensed from Andrew Crowe's popular Which Native Tree?, this mini guide has been designed to fit into a pocket, day pack or bag. Full of essential information for quick and accurate identification of native trees, this cla ssic mini guide is appealing and easy to use. ...Show more
Items per page:
1 - 5 of 5