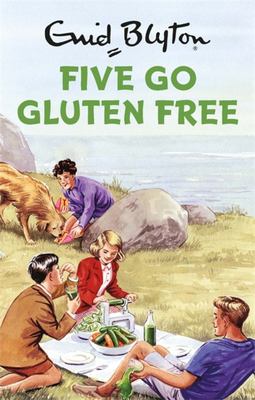 Five Go Gluten-Free
by Bruno Vincent; Enid Blyton (Characters created by)
$20.00
NZD
Category: Humour
Enid Blyton's books are beloved the world over and The Famous Five have been the perennial favourite of her fans. Now, in this new series of Enid Blyton for Grown-Ups, George, Dick, Anne, Julian and Timmy confront a new challenge: is it possible to get a good gluten-free cream tea? Julian, Anne, Dick, George and Timmy are all feeling really rather rum, and it's been going on for days. Nothing seems to work, and with their doctors mystified, they're driven to trying out various expedients to cure themselves. Julian goes online to self-diagnose that he's got pancreatic cancer, bird flu and Creutzfeldt-Jakob Disease. Anne decides that the old methods are the best and decides to have herself exorcised - which proves to be an awful lot of bother for everyone, and such a mess. Dick goes to a witch-doctor who calls himself a 'homeopath' ('sounds only one short of sociopath, Dick!') but it's George who discovers they need to go on an exclusion diet, so they enter a world of hard-to-find, maddeningly expensive specialist foods . . . Just perfect for anyone who likes Deliciously Ella, Amelia Freer and the Naturalista - as well as any reluctant partners who are begrudgingly spiralising courgettes for dinner. ...Show more

Crazy Cat Lady
by Agnes Loonstra (Illustrator); Ester Scholten
$30.00
NZD
Category: Humour
Welcome to the new "crazy cat lady." Once a dowdy, eccentric figure with at least a dozen cats shedding hair on every available surface, today she's a hip-at-any-age woman who knows an unassailable truth: Cats are awesome And she declares her kitty love with pride, humor, and--like her cats--an irresist ible dose of sass. Her tote bag is stocked with lint rollers and catnip. All her photos get the #catlady or #crazycatlady hashtags. And she's not alone--each tag has over 4 million posts on Instagram With clever text by Ms. Scholten and utterly charming artwork by Ms. Loonstra (a regular Flow illustrator), Crazy Cat Lady is a celebration of the quirky, relatable, and instantly recognizable habits of devoted feline fans. There are mottos for the perpetually fur-covered: Cat hair, don't care. Quotes for the owners who know the more the merrier: "Cats are like glasses of wine. You can't have just one." Flowcharts on what to name your kitten. "How to draw a cat" tutorials. Fun facts: Did you know that a cat has 230 bones in its body, more than you? And portraits of crazy cat ladies through history, from Florence Nightingale to Katy Perry. At an impulse-friendly price, this sweetly edgy little book has the fresh outlook on cat fanaticism the modern feline lover has been waiting for. ...Show more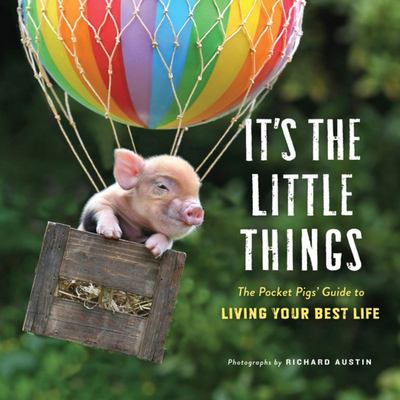 $30.00
NZD
Category: Humour
Put your best hoof forward. Combining the irresistible sweetness of the Pocket Pigs of Pennywell Farm with words of wisdom about embracing all that life has to offer, It's the Little Things is a book filled to the brim with inspirational mantras and adorable animal appreciation. On spread after spread we see heart-melting, full-color images of these mini pigs--lounging on tiny beach chairs, getting creative with paint, nuzzling with other farm animals, popping out of flower bushes--paired with their favorite words on creativity and fearlessness and relishing all of the small things that make life great. Small in stature but mighty in joy, here are the Pocket Pigs to remind us in the most playful and unassuming way to be grateful, stay curious, and keep ourselves open to the magic of life. ...Show more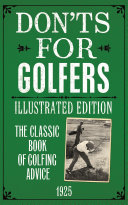 $22.00
NZD
Category: Humour
First published in 1925, this facsimile edition contains hundreds of entertaining tips for golfers of all ages and abilities. This pocket-sized facsimile edition contains hundreds of tips for golfers of all abilities. The advice, ranging from technique and fashion to etiquette on the course and in the C lub House, provides an entertaining snapshot of life in 1920s Britain. Handy tips include: Don't over-indulge yourself in eating and drinking during the non-golfing days, and then expect to work off excess by a good game of Golf. You may play Golf of sorts, but it will not be a good game. Don't make Golf your sole topic of conversation. There are a few otherwise quite intelligent persons who are non-golfers. You will never make converts if you bore non-players to distraction by for ever talking of the Royal and Ancient Game. Don't blame your clubs for faults of your own that may be easily corrected if you analyze your methods of using the implements. Don't keep up a running fire of conversation during the round. Golf is a game in which thought is necessary and silence is preferable to chatter. Don't irritate your opponent by wearing jazzy colors. To dazzle his eyes with a multi-colored pull-over or peace-disturbing golf stockings is to take a mean advantage. ...Show more
$21.00
NZD
Category: Humour | Series: Ladybirds for Grown-Ups
The PERFECT GIFT for that superhero, saint, figure of worship or, if none of those apply, your plain dear old dad. 'Shawn has set up his own firework display in the garden. "Those big displays are rubbish," he tells his son. "You can't see a thing." When Shawn's son has seen the firework, they will go b ack indoors. Fireworks are more expensive than Shawn expected.' _____________ '"What does a hippopotamus eat, dad?' asks Philip 'Children who ask for stuff in the gift shop, ' says his dad. Being a dad is brilliant.'" This delightful book is the latest in the series of Ladybird books which have been specially planned to help grown-ups with the world about them. The large clear script, the careful choice of words, the frequent repetition and the thoughtful matching of text with pictures all enable grown-ups to think they have taught themselves to cope. Featuring original Ladybird artwork alongside brilliantly funny, brand new text. 'Hilarious' Stylist ...Show more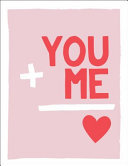 $20.00
NZD
Category: Humour
You and me were meant to be They're the salt to your pepper, the cookie to your milk, the moon to your stars - you go together, and there're no two ways about it! This little book of romantic quotes and heartfelt affirmations is the perfect way to celebrate your dynamic duo.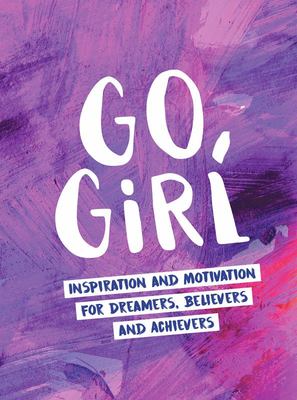 $22.00
NZD
Category: Humour
Empowered women empower women Find your inner pizzazz with these kick-ass quotes, statements and motivational tips that'll make you want to go out and grab life with both hands.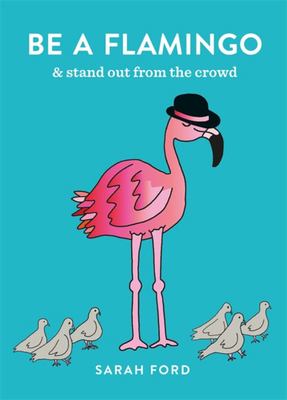 $14.00
NZD
Category: Humour | Series: Be A... Ser.
Want to be strong, independent and utterly fabulous? Be a flamingo.   Flamingo is that one friend who always brightens a room as soon as she walks in. She is always the first on the dancefloor and the very last to stop boogying. She has never tried to dress like a Parisian, never followed advice on wh at not to wear, and certainly has never tried to tone down her natural pinkness; she knows he is perfect just the way she is. And even when life throws Flamingo a curveball, she is always ready to embrace the unknown and jump straight in.   A gorgeous little gift book of motivational sayings and hilarious axioms, Be a Flamingo is a perfect pink pick-me-up gift for a friend who needs a confidence boost, or great as an impulse self-purchase when you feel you need to start tooting your own horn a little louder. Because we could all do worse than taking a leaf out of Flamingo's book. ...Show more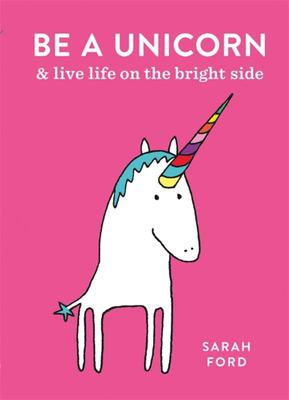 $14.00
NZD
Category: Humour | Series: Be A... Ser.
Escape the real world and enter into the magical realm of unicorns with this little book of positivity. Illustrated with adorable, adorkable unicorns, each spread comes with a funny or inspiring quote reminding you to follow your dreams, and always think unicorn.   Perfect for giving an inspiring boos t to your day, or as a cheering up gift for a friend who needs a little more unicorn in their life, this cute and covetable little book is bound to spread smiles wherever it goes. ...Show more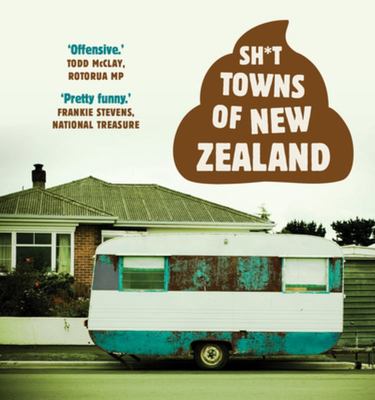 $25.00
NZD
Category: Humour
From Auckland to the bubbling pit of Rotorua, New Zealand is a veritable smorgasbord of crappy towns and shitty cities. Slagging off our towns is as much a national pastime as binge drinking and homoerotic ball sports. Ever since a Dutch bloke in a sailboat did a driveby and claimed to have discovered the place (much to the chagrin of Maori living here), New Zealanders have revelled in taking the piss. The towns reviewed in this volume have been carefully selected using an exacting set of scientific criteria based on the Scheisse-Ortschaft Formula, combined with extensive field research and a healthy sense of humour. ...Show more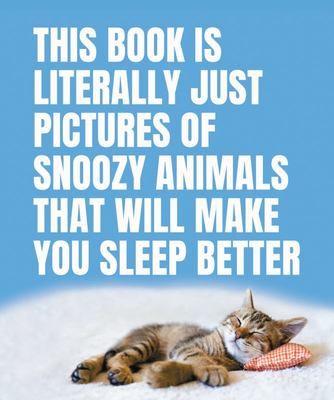 $23.00
NZD
Category: Humour
Screw meditative methods, white-noise machines, and chamomile tea--this photographic compilation of silly sweeties napping will lull you peacefully to sleep.   As suggested by its title, this ridiculous book is a sleeping aid which harnesses the relaxing power of cute animals. Well, wait--haven't you heard? The secret to a happy and fulfilled life is to just get eight hours of sleep per night. Except there's one big catch: getting a good sleep is borderline impossible in our current snoozing climate. We've got smartphones forever by our bedside--complete with the blue-light temptation of scrolling through social media till sunrise. There's only one solution: turn off the phone, and flick instead through this therapeutic book of snoozy animals. They will coo you into sleepy submission.   As its title subtly suggests, this book is literally just pictures of snoozing animals. Some of the lil' sleepy sweeties featured include resting raccoons, cats having a catnap, napping numbats, siesta-ing seals, drowsy dingoes, slumbering sloths, and zebras catching some much-needed Zs. Toward these furry angels we must turn in these dire times of sleeplessness to get a good night's sleep of our own.   This book is the follow-up-of-sorts to the hugely successful and totally adorable This Book Is Literally Just Pictures of Cute Animals That Will Make You Feel Better. ...Show more
$23.00
NZD
Category: Humour | Reading Level: General Adult
The night Dad had a few cheeky ones after work, forgot the milk and tripped over the rubbish, Mum called him A Wild Thing and said "Don't mind me!" and spent the rest of the night on the phone . . . In this hilarious, touching homage to Maurice Sendak's Where the Wild Things Are, a tired and emotional dad finds himself drifting off to the place where the Wild Dads went. 'Now PARTYYYYYYYYYY!' he said. In a riot of headbanging, air guitar and table football he finds himself at the centre of a great escape, but pretty soon he begins to miss the place he left behind . . . Lovingly illustrated by the award-winning Sholto Walker, this little book is the perfect gift for new dads - or any parent who's ever wanted to run away from it all. ...Show more