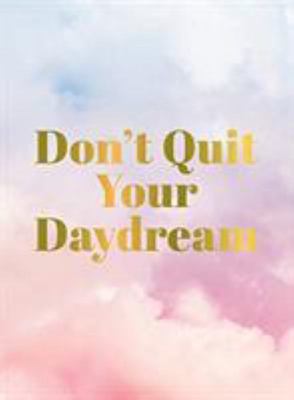 $20.00
NZD
Category: Humour
An on-trend and Instagrammable little book of inspiration and mini-adventures This is for the stargazers, the cloud-watchers, the adventure-chasers, the cartwheelers and the bubble-blowers. It's for the stone-skimmers, the puddle-splashers, the sunset-watchers and the party-throwers. Filled with wise qu otes and freewheeling ideas, this is a must-have book for those who keep their daydreams close to their heart. ...Show more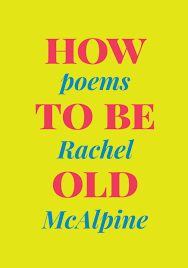 $25.00
NZD
Category: Humour
Wellington writer Rachel McAlpine blogs and podcasts about living and ageing and is celebrating her 80th birthday with a book of poems. How to Be Old is an explosion of humanity on the page with some practical tips from the author and sage advice from Elsie aged five. Rachel has also written novels, son gs and plays, and books about writing. Her website is writeintolife.com ...Show more
$20.00
NZD
Category: Humour
'Ah! This is the dream!' says Julian one morning. 'With good old British common sense and community spirit like this, there's no reason that we couldn't exist on the island like this for the rest of our days!' What could possibly go wrong . . .? Anne has gathered Julian, Dick, George and, of course, T immy, together for a last nostalgic jaunt in the countryside together before grown-up responsibilities take the four cousins off in different directions. It's only natural that they find their way onto Kirrin Island for a look around, as this might be the last time they're here together as a group. They are planning just to spend the night there and come home the next day, perhaps with a little exploring in the dungeon for old time's sake. But that night they hear the country has gone into lockdown. They are not allowed to leave. With their usual resourcefulness, they are determined to make the best of it, and remain cheerful and healthy. As Anne keeps saying: They're lucky, really, to have all this countryside and fresh air at their disposal!   ...Show more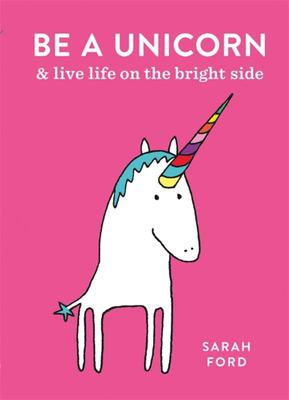 $14.00
NZD
Category: Humour | Series: Be A... Ser.
Escape the real world and enter into the magical realm of unicorns with this little book of positivity. Illustrated with adorable, adorkable unicorns, each spread comes with a funny or inspiring quote reminding you to follow your dreams, and always think unicorn.   Perfect for giving an inspiring boos t to your day, or as a cheering up gift for a friend who needs a little more unicorn in their life, this cute and covetable little book is bound to spread smiles wherever it goes. ...Show more
$25.00
NZD
Category: Humour
The sequel to the #1 New York Times bestselling phenomenon Strange Planet, featuring more hilarious and poignant adventures from the fascinating inhabitants of Nathan W. Pyle's colourful world. In this eagerly awaited sequel, Nathan takes us back to his charming and instantly recognisable planet colour ed in bright pinks, blues, greens, and purples, providing more escapades, jokes and phrases. Nathan mixes his most popular Instagram comics with more than thirty original works created exclusively for this second volume to explore four major topics: traditions, nature, emotions, and knowledge. He inducts new and longtime fans into a strangely familiar world and its culture, from "cohesion" (marriage) to "mild poison" (alcohol) to the full lyrics to "The Small Eight-Legged Creature" (sung to the tune of The Itsy Bitsy Spider). Bright, colourful, and whimsical - yet charmingly familiar - Stranger Planet is out-of-this-world fun. ...Show more
$23.00
NZD
Category: Humour | Reading Level: General Adult
The night Dad had a few cheeky ones after work, forgot the milk and tripped over the rubbish, Mum called him A Wild Thing and said "Don't mind me!" and spent the rest of the night on the phone . . . In this hilarious, touching homage to Maurice Sendak's Where the Wild Things Are, a tired and emotional dad finds himself drifting off to the place where the Wild Dads went. 'Now PARTYYYYYYYYYY!' he said. In a riot of headbanging, air guitar and table football he finds himself at the centre of a great escape, but pretty soon he begins to miss the place he left behind . . . Lovingly illustrated by the award-winning Sholto Walker, this little book is the perfect gift for new dads - or any parent who's ever wanted to run away from it all. ...Show more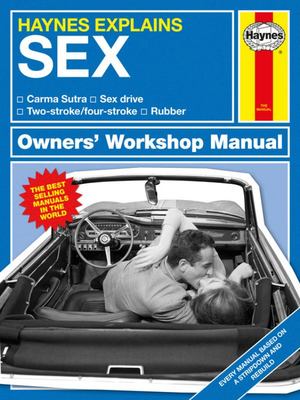 $20.00
NZD
Category: Humour | Series: Haynes Explains Ser.
Written by bestselling author Boris Starling, Haynes Explains: Sex is a light-hearted and entertaining take on the classic workshop manual. It contains everything you'd expect to see, including exploded views, flow charts, fault diagnosis and the odd wiring diagram. It takes the reader through all areas of sex, giving all the hints and tips needed to make the entire experience run smoothly. ...Show more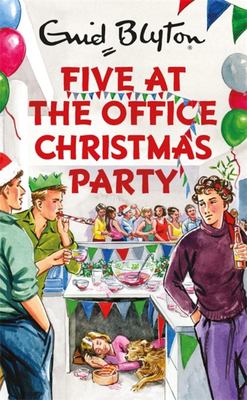 $20.00
NZD
Category: Humour | Reading Level: very good
Everyone tensed and leaned forward, wondering who this new arrival could be. A stripper? Surely not. A music act? Please no.' From the author of Number One Christmas bestseller, Five on Brexit Island, join the Five in their next hilarious adventure in this bestselling series for grown-ups! The Five se t out to give the best office Christmas party ever, in the most traditional of fashions. But on no budget at all. Will they succeed, and make everyone happy? Or will all the emergency services be called before the night is out? ...Show more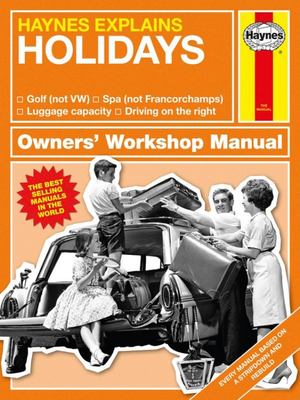 $20.00
NZD
Category: Humour | Series: Haynes Explains Ser.
Written by bestselling author Boris Starling, Haynes Explains: Holidays is a light-hearted and entertaining take on the classic workshop manual. It contains everything you'd expect to see including exploded views, flow charts, fault diagnosis and the odd wiring diagram. It takes the reader through all a reas of holidays, giving all the hints and tips needed to make the entire vacation period run smoothly. ...Show more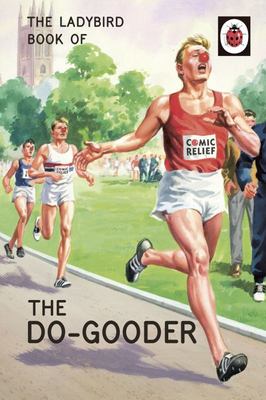 $21.00
NZD
Category: Humour | Series: Ladybirds for Grown-Ups
WRITTEN SPECIALLY FOR COMIC RELIEF 2017, A HILARIOUS, BRAND NEW ADDITION TO THE PHENOMENAL LADYBIRD BOOKS FOR GROWN-UPS SERIES. EVEN BETTER, GBP2 FROM THE SALE OF EVERY COPY GOES TO COMIC RELIEF. WHAT ARE YOU WAITING FOR? The Ladybird Book of The Do-Gooder - a nugget of wisdom on charity from bestsellin g authors Jason Hazeley and Joel Morris. This delightful book is the latest in the series of Ladybird books which have been specially planned to help grown-ups with the world about them. The large clear script, the careful choice of words, the frequent repetition and the thoughtful matching of text with pictures all enable grown-ups to think they have taught themselves to cope. Featuring original Ladybird artwork alongside brilliantly funny, brand new text. ...Show more
$25.00
NZD
Category: Humour
The day Mum didn't get dressed and went on strike, Dad called her 'a Wild Thing' and Mum said 'Cook your own dinner' and stomped off upstairs to have a bath . . . In this hilarious, touching homage to Maurice Sendak's Where the Wild Things Are, a worn-out mum finds herself floating across time and spac e to the place where the Wild Mums are. Dazzled by her party tricks, they crown her Queen of the Wild Mums and try to entice her to join their conga . . . But Mum has just remembered who she loves best of all . . . Lovingly illustrated by the award-winning Sholto Walker, this little book is the perfect gift for baby showers, new mums - or any mum who's ever wanted to go on strike. ...Show more

$20.00
NZD
Category: Humour
Sock Monkeys have issues with moths. They also have trouble with pterodactyls, home improvement projects, kittens (who tend to unravel them), and paparazzi. They really like bananas, jet packs, sock puppies, and romance, but have MAJOR issues with clowns, embarrassing relatives (King Kong), and gym sock s. Through it all, they really adore one thing. Author of the breakout hit Zombies Hate Stuff, Greg Stones turns his popular, playfully absurd illustration style and subversive humor to the lovable but issue-fraught world of sock monkeys, detailing their inner lives and misadventures with a playful wit that will appeal to cheeky monkeys of all ages. ...Show more