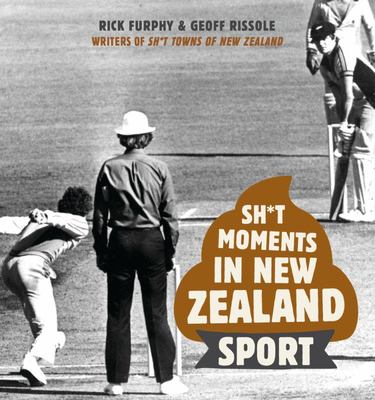 $25.00
NZD
Category: Humour
The Sh*t Towns of New Zealand writers turn their sharp minds to our most embarrassing sporting moments.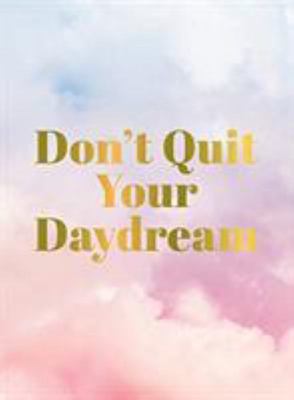 $20.00
NZD
Category: Humour
An on-trend and Instagrammable little book of inspiration and mini-adventures This is for the stargazers, the cloud-watchers, the adventure-chasers, the cartwheelers and the bubble-blowers. It's for the stone-skimmers, the puddle-splashers, the sunset-watchers and the party-throwers. Filled with wise qu otes and freewheeling ideas, this is a must-have book for those who keep their daydreams close to their heart. ...Show more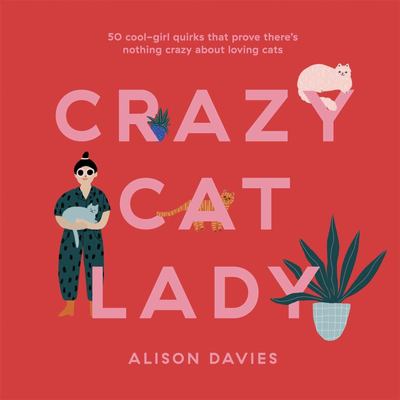 $20.00
NZD
Category: Humour
Enigmatic, alluring and almost always quirky, cats and the ladies that love them share much in common. As individual as their feline counterparts, crazy cat women exude charm and, while they have their eccentricities, they refuse to hide them. Instead, they take centre stage and celebrate what makes the m unique; the bond between femme fatale and feline furry. While some sneer at the general adoration cat ladies dish out to their beloved puss (along with the finest fresh salmon) those of us in the know understand that what we give out, we get back in so many delightful ways. Yes, cat ladies go the extra mile when it comes to anything feline related. It's all part of the fun. So here's to all you feline loving ladies! This book is a celebration of your pawsomeness. And if you're on the fence when it comes to embracing your inner cat craziness, but recognise some of the 50 traits outlined in these pages, don't be shy. Come join the party - it really is where all the cool cats hang out. ...Show more
$24.00
NZD
Category: Humour
--- Imagine a world where men and women are treated as equals, where the elderly are respected not neglected, where children can realise their dreams. Imagine a society, a kind and fair one, where people are free from worry and woe. Imagine a life, harmonious and balanced, where people are united by the ir love for their leader. Imagine that leader, wise and mighty, so devoted to his people that he is prepared to keep watch on every single one of them. Welcome to North Korea. Juche is the guiding principle of North Korean communism: the art of self-sufficiency. How to Live Well the North Korean Way will explain how you can: solve the stresses of your commute (sleep in the office); lose weight fast (rationing and daily military parades); embrace mindfulness (through manual labor) and cure urban loneliness (three families living in one room).'Conceived for the people, by the people, Juche states that only through back-breaking work, soul-nourishing study and boundless courage can progress be achieved.' ...Show more
$23.00
NZD
Category: Humour | Reading Level: General Adult
The night Dad had a few cheeky ones after work, forgot the milk and tripped over the rubbish, Mum called him A Wild Thing and said "Don't mind me!" and spent the rest of the night on the phone . . . In this hilarious, touching homage to Maurice Sendak's Where the Wild Things Are, a tired and emotional dad finds himself drifting off to the place where the Wild Dads went. 'Now PARTYYYYYYYYYY!' he said. In a riot of headbanging, air guitar and table football he finds himself at the centre of a great escape, but pretty soon he begins to miss the place he left behind . . . Lovingly illustrated by the award-winning Sholto Walker, this little book is the perfect gift for new dads - or any parent who's ever wanted to run away from it all. ...Show more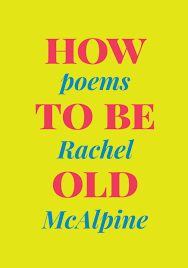 $25.00
NZD
Category: Humour
Wellington writer Rachel McAlpine blogs and podcasts about living and ageing and is celebrating her 80th birthday with a book of poems. How to Be Old is an explosion of humanity on the page with some practical tips from the author and sage advice from Elsie aged five. Rachel has also written novels, son gs and plays, and books about writing. Her website is writeintolife.com ...Show more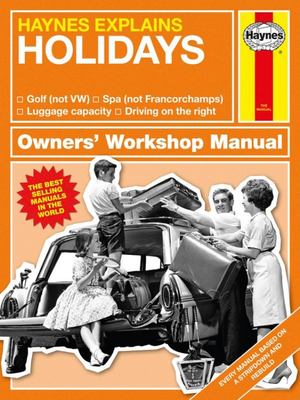 $20.00
NZD
Category: Humour | Series: Haynes Explains Ser.
Written by bestselling author Boris Starling, Haynes Explains: Holidays is a light-hearted and entertaining take on the classic workshop manual. It contains everything you'd expect to see including exploded views, flow charts, fault diagnosis and the odd wiring diagram. It takes the reader through all a reas of holidays, giving all the hints and tips needed to make the entire vacation period run smoothly. ...Show more
$30.00
NZD
Category: Humour
Men to Avoid in Art and Life pairs classical fine art with modern captions that epitomize the spirit of mansplaining. This hilarious book perfectly captures those relatable moments when a man explains to a woman a subject about which he knows considerably less than she does. Situations include men sha ring keen insight on the female anatomy, an eloquent defense of catcalling, or offering sage advice about horseback riding to the woman who owns the horse. - These less qualified men of antiquity dish out mediocrity as if it's pure genius - For the women who have endured overbearing men over the centuries- Written with hilariously painful accuracy "Now, when you're riding a horse, you need to make sure to keep a good grip on the reins." "These are my horses." Through cringe-induced empathy, this timeless gift book of shared experiences unites women across history in one of the most powerful forms of resistance: laughter. - Started as a Twitter thread and quickly gained widespread popularity. - A great pick for a birthday or Galentine gift for a friend who needs a funny pick-me-up- Makes a perfect gift for women and feminists with a wry sense of humor, millennials, anyone who loves memes and Internet humor, as well as history and art buffs.- Add it to the shelf with books like Men Explain Things to Me by Rebecca Solnit, Milk and Vine: Inspirational Quotes from Classic Vines by Emily Beck, and Awards For Good Boys: Tales Of Dating, Double Standards, And Doom by Shelby Lorman. ...Show more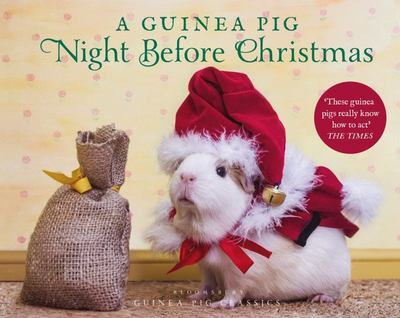 $23.00
NZD
Category: Humour
The latest heart-warming book in the Guinea Pig Classics series.''Twas the night before Christmas, when all through the house, Not a creature was stirring, not even a mouse'   But sit down by the fire with some chocolates to hand, And you'll be welcomed into a magical land.   There is snow and some moon light; St Nick in his sleigh; There are reindeer and elves, and guinea pigs Hooray   This classic Christmas poem, now told by guinea pigs, Will surely delight all with their costumes and wigs.   For nothing's more charming than a pig in a hat, Especially a Christmas one, that's just a fact. ...Show more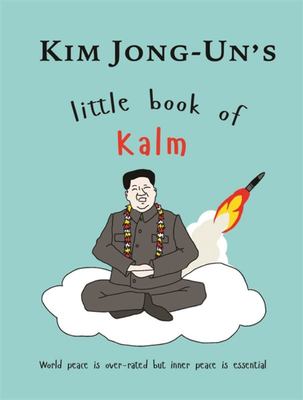 $18.00
NZD
Category: Humour
Do you ever feel like the weight of the world is on your shoulders? Or find yourself so stressed you could blow a nuclear fuse?  Relax! Kim Jong-Un's Little Book of Kalm is here to help. Whether you are stuck in a traffic jam or foiled in your plans for world domination, this book gives you the ultimate tips and tricks on how to keep kool. Follow Kim's pearls of wisdom and you'll find a solution to just about anything the world can throw at you. ...Show more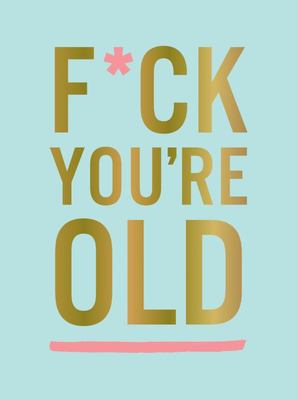 $22.00
NZD
Category: Humour
This collection of spirited and downright hilarious musings about age and ageing will help you to see the funny side about getting old. Yes, there's the memory loss, the creaky knees and the receding hair but you're worldly wise (apparently) and have a lifetime of anecdotes to show for it (debatable). A nd besides, we'll all be old-timers one day, but today it's your turn! ...Show more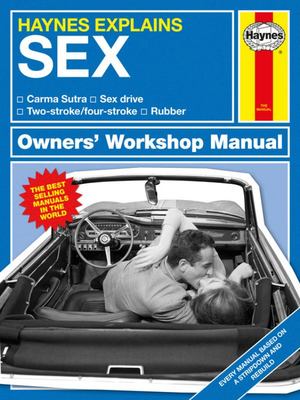 $20.00
NZD
Category: Humour | Series: Haynes Explains Ser.
Written by bestselling author Boris Starling, Haynes Explains: Sex is a light-hearted and entertaining take on the classic workshop manual. It contains everything you'd expect to see, including exploded views, flow charts, fault diagnosis and the odd wiring diagram. It takes the reader through all areas of sex, giving all the hints and tips needed to make the entire experience run smoothly. ...Show more