$45.00
NZD
Category: Gardening & Self Sufficiency
Plants are our oldest source of medicine and a leading wellspring of our future cures. This book is a celebration of plants and an introduction to their healing powers. An exploration of the plant world through the eyes of master herbalist Erin Lovell Verinder, her expert advice weaves ancient tradition al knowledge with a modern approach to plant medicine.Including dozens of medicinal plants--from aloe vera to turmeric--this volume introduces readers to each plant's unique personality, story, characteristics, quirks, and strengths. Verinder explains how to use these herbs in tinctures, teas, balms, essences, lotions, and more. From gathering to storing, Plants for the People is filled with captivating visuals and informative text to give readers an understanding of plant medicines.This herbal compendium encourages readers to explore the world of plant medicine and expand their journey to health and wellness through nature's bounty. ...Show more
$50.00
NZD
Category: Gardening & Self Sufficiency
Bestselling author Hilton Carter brings his unique eye and love of plants to show you how to create luscious interiors that not only look amazing but are good for your well-being, too. Hilton first guides you through his own plant journey, his inspirations, and his top ten favorite house plants. He then takes you on a Journey in Greenery where he showcases the homes of 12 inspiring plant parents that demonstrate the versatility of decorating with plants. From a tiny house in Venice, California and a light-filled loft in New York City, to a Berlin apartment decorated with vintage finds, and the Barcelona home of a ceramic artist, there are ideas for all types of spaces and budgets. Hilton then sets you off on your very own plant journey, taking you room by room, profiling the plants that are most suited to each: those that thrive in the tropical humidity of bathrooms, the erratic heat changes of kitchens, and plants that can live happily in the indirect light of an entryway or bedroom. Packed full of interior design advice such as using "statement plants" like Fiddle-leaf figs to create a focal point, how to layer your greenery by using hanging baskets, and how to assemble the perfect plant shelf, Hilton shows you how bringing houseplants into your home creates instant impact. Be inspired to create your own Wild Interiors with Hilton's expert styling advice, plus his hints and tips on plant care that take the mystery out of looking after your green friends. ...Show more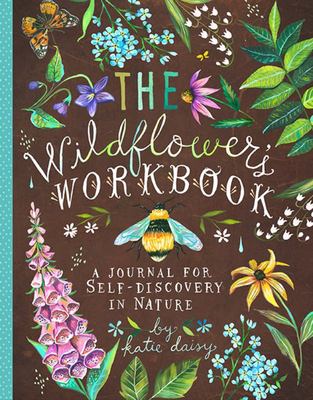 $35.00
NZD
Category: Gardening & Self Sufficiency
This utterly charming guided journal from bestselling author/illustrator Katie Daisy features artwork and prompts for self-discovery through encounters with the natural world - bird spotting checklists, gratitude lists, meditations, journaling activities, cloud spotting, road trip playlists, and much, m uch more, all richly illustrated in Katie Daisy's appealing signature style. ...Show more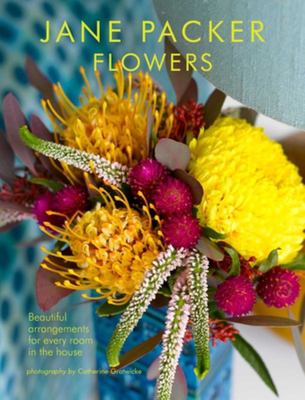 $18.00
NZD
Category: Gardening & Self Sufficiency
Jane Packer Flowers shows how to use fresh flowers to bring color, variety, and style to every corner of the home.   An introduction covers all the basics, including choosing flowers, conditioning, and caring for them, as well as the key design principles when it comes to choosing vases and containers and getting the proportions of arrangements right.   There are dramatic flowers for mantelpieces, massed vases on console tables, tiny posies on windowsills, architectural blooms showcased on coffee tables, luscious color on dressing tables and desks, and even cut flowers for outdoor entertaining, as well as gorgeous arrangements for guest bedrooms and bathrooms.   Fresh flowers have a powerful ability to raise our spirits and bring color and a sense of vitality to every interior. In Jane Packer Flowers there are no formal bouquets or stiff displays, just pretty, simple, and achievable arrangements that you'll yearn to recreate in your own home. ...Show more
$40.00
NZD
Category: Gardening & Self Sufficiency
An introduction to easy gardening so you can grow everywhere and anywhere.Whether you live in the city or the countryside, there are plenty of places you can plant and grow. For a new generation of green fingers there are different ways to bring nature into the home. Make your own pots, build balcony bo xes, create your own bird feeders and even get friendly with worms! Each activity has been carefully chosen to create living, renewable and sustainable environments for kids and their families.Each activity has been carefully written by Kirsten Bradley, a leading practitioner in permaculture for kids and co-founder of Milkwood permaculture farm in Australia. The simple steps and beautiful spot illustrations make activities fun and easy to follow. The book will also feature non-activity spreads explaining the importance of why and how nature works. Illustrated by Aitch, a Romanian artist whose folkloric illustrations pay homage to vintage botanical books while giving each page a sense of modern magic. ...Show more
$45.00
NZD
Category: Gardening & Self Sufficiency
Design and grow a beautiful, productive, small-scale vegetable garden with Kitchen Garden Revival. Discover which edibles grow best in kitchen gardens and get season-by-season advice on planting, tending, and harvesting.
$55.00
NZD
Category: Gardening & Self Sufficiency
Planting flowers for cutting brings that 'grow-your-own' excitement to a whole new level - being able to step out of the back door and pick a single stem for beside the bed or pull together a posy for a friend is a joy.   In this beautifully designed book, brimming with inspirational photographs, Clar e Nolan reveals her secrets for growing a bountiful harvest as well as styling spectacular homegrown arrangements that will fill your home with color and the gorgeous scent of the garden year-round.   She takes the mystique out of what to grow and guides you through the entire process - from choosing the plants to suit both your garden and home d cor and laying out your cutting patch, to planning ahead so you get your perfect palette of color, texture and shape to play with at the right time. A whole chapter on arranging will inspire you to create spectacular arrangements for your home without the need for complicated floristry techniques. ...Show more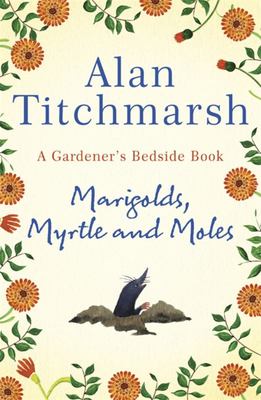 $35.00
NZD
Category: Gardening & Self Sufficiency
From touching poems on the peony, the snowdrop and the sweet pea to hilarious verse on Emily the Gardener and the Garden Design Course, this is Alan Titchmarsh's heartfelt and entertaining celebration of his favourite space - the garden.
$40.00
NZD
Category: Gardening & Self Sufficiency | Reading Level: 6 Gardening
Make your home a healthier and more beautiful place to be with Hilton Carter's inspirational ideas. "Hilton Carter's love for plants is infectious... His lush and exuberant displays are inspiring reminders that plants can be so much more than neat little containers on a window sill." Grace Bonney, Found er and Editor-in-Chief, Design*Sponge Take a tour through Hilton's own apartment and other lush spaces, filled with a huge array of thriving plants, and learn all you need to know to create your own urban jungle. As the owner of over 200 plants, Hilton feels strongly about the role of plants in one's home--not just for the beauty they add, but for health benefits as well: 'having plants in your home not only adds life, but changes the airflow throughout. It's also a key design element when styling your place. For me, it wasn't about just having greenery, but having the right variety of greenery. I like to see the different textures of foliage all grouped together. You take a fiddle leaf fig and sandwich it between a birds of paradise and a monstera and.... yes ' You will be armed with the know-how you need to care for your plants, where to place them, how to propagate, how to find the right pot, and much more, and most importantly, how to arrange them so that they look their best. Combine sizes and leaf shapes to stunning effect, grow your own succulents from leaf cuttings, create your own air plant display, and more. ...Show more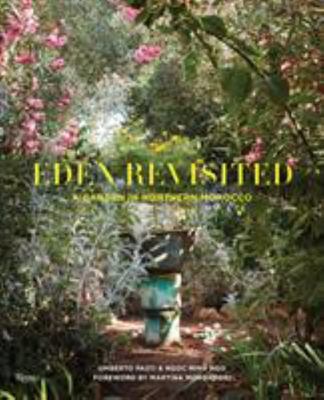 $125.00
NZD
Category: Gardening & Self Sufficiency
A lovingly photographed tour of internationally renowned writer Umberto Pasti's famous hillside garden in Morocco. Italian writer and horticulturist Umberto Pasti's passion for the wild flora of Tangier and its surrounding region led him to create his world-famous garden, Rohuna, where he has transplant ed thousands of plants rescued from construction sites with the aid of men from the village. Planted between two small houses is the Garden of Consolation: a series of rooms and terraces with lush vegetation, some rendering homage to the paintings of Henri Rousseau, others inspired by invented characters. Surrounding the Garden of Consolation are the Wild Garden and a hillside devoted to the wild flowering bulbs of northern Morocco, where indigenous species of narcissus, iris, crocus, scilla, gladiolus, and others bloom. With its stunning vistas and verdant fields, Rohuna is a garden of incomparable beauty with the mission to preserve the botanical richness of the region. Captured here in detail by celebrated photographer Ngoc Minh Ngo, the poetic beauty of this special and unique place is lovingly rendered for all the world to see and share. ...Show more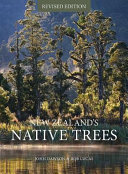 $130.00
NZD
Category: Gardening & Self Sufficiency
New Zealand's Native Trees is a landmark book, the kind that is published only once in a generation. It celebrates our unique and magnificent native forests, and describes and generously illustrates more than 320 species, subspecies and varieties. This edition has been completely brought up-to-date with a significant number of botanical revisions, as many new species have been described or reclassified in the years since the book was first published. ...Show more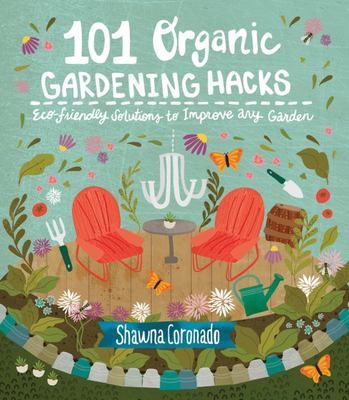 $28.00
NZD
Category: Gardening & Self Sufficiency
Create simple solutions for growing organic gardens! The word "hack" has a multitude of meanings these days, but if you ask garden author Shawna Coronado what a hack is, she might just wave her hand toward her own back yard. She could be pointing at the garden bench she created from leftover wood posts and a few cinder blocks, or the rows of wine bottles buried soldier-style along a winding pathway, or even the garden soil itself, which is blended by hand from an organic soil recipe she devised. A hack is really just a great idea that's come to life. In 101 Organic Garden Hacks you'll find the top tips, tricks, and solutions Shawna has dreamed up in her career as one of America's most creative gardeners. Some are practical timesavers; others offer clever ways to "upcycle" everyday items in your garden. One characteristic every hack shares is that they are completely organic and unfailingly environmentally friendly. Divided into a dozen different categories for easy reference, each hack is accompanied by a clear photo that shows you exactly how to complete it. If you are looking for resourceful ways to improve your garden and promote green living values right at home, you'll love paging through this fascinating, eye-catching book. ...Show more