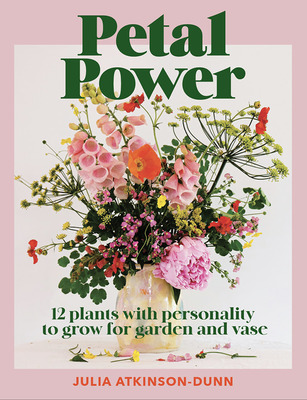 $52.00
NZD
Category: Gardening & Self Sufficiency
Petal Power is written in reflection of Julia Atkinson-Dunn's own adventure as a beginner gardener, sharing a fun selection of flowering plants that can be grown in her homeland of New Zealand. It's the friendly volume she wished she could have got her hands on while still sussing out her perennials fro m her annuals. In addition to 12 plant profiles tested and photographed in her own garden, the book helpfully demystifies garden lingo and offers ideas for homegrown seasonal arrangements. The result is an invaluable guide, encouraging new gardeners to experiment further with confidence. ...Show more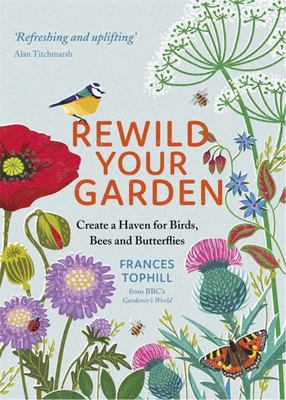 $45.00
NZD
Category: Gardening & Self Sufficiency
Sustainable gardening is becoming increasingly important for us, as is the rewilding of our public spaces. So how can we contribute in our own gardens and create a beautiful and relaxing space that is also a rich habitat for native species? Rewild Your Garden is a delightfully illustrated, practical gui de to the plants and sustainable techniques that will encourage and protect bees, birds and butterflies. So whether you have a balcony or a large open space, join horticulturalist Frances Tophill in welcoming wild spaces back into your garden - and giving a little something back to the planet. ...Show more
$40.00
NZD
Category: Gardening & Self Sufficiency
An introduction to easy gardening so you can grow everywhere and anywhere.Whether you live in the city or the countryside, there are plenty of places you can plant and grow. For a new generation of green fingers there are different ways to bring nature into the home. Make your own pots, build balcony bo xes, create your own bird feeders and even get friendly with worms! Each activity has been carefully chosen to create living, renewable and sustainable environments for kids and their families.Each activity has been carefully written by Kirsten Bradley, a leading practitioner in permaculture for kids and co-founder of Milkwood permaculture farm in Australia. The simple steps and beautiful spot illustrations make activities fun and easy to follow. The book will also feature non-activity spreads explaining the importance of why and how nature works. Illustrated by Aitch, a Romanian artist whose folkloric illustrations pay homage to vintage botanical books while giving each page a sense of modern magic. ...Show more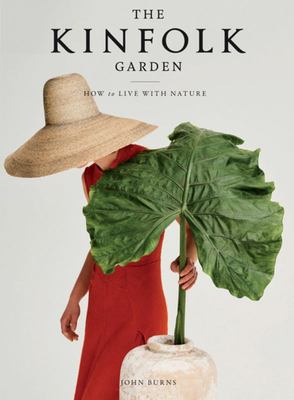 $90.00
NZD
Category: Gardening & Self Sufficiency | Series: Kinfolk Ser.
Since the launch of its magazine in 2011, Kinfolk has grown into an internationally recognized brand known for its minimalist aesthetic and strong community of inspiring and influential creatives. Kinfolk's books, with a combined 335,000 copies in print, have applied this lens to cooking, home design, a nd work. Now, in The Kinfolk Garden, the team turns its eye to outdoor spaces and the many ways they enhance our lives and help us foster community. With a focus on spaces that bring the outdoors in and the indoors out and people who have found ways to expertly incorporate the natural world into their lives, the book explores the garden as a place for work, play, entertaining, and inspiration. Featuring 30 homeowners and their spaces in locations around the globe, The Kinfolk Garden offers an easy approach to bringing nature home. ...Show more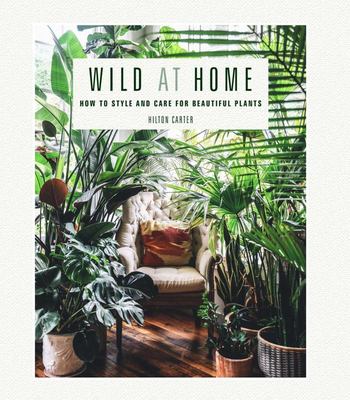 $40.00
NZD
Category: Gardening & Self Sufficiency | Reading Level: 6 Gardening
Make your home a healthier and more beautiful place to be with Hilton Carter's inspirational ideas. "Hilton Carter's love for plants is infectious... His lush and exuberant displays are inspiring reminders that plants can be so much more than neat little containers on a window sill." Grace Bonney, Found er and Editor-in-Chief, Design*Sponge Take a tour through Hilton's own apartment and other lush spaces, filled with a huge array of thriving plants, and learn all you need to know to create your own urban jungle. As the owner of over 200 plants, Hilton feels strongly about the role of plants in one's home--not just for the beauty they add, but for health benefits as well: 'having plants in your home not only adds life, but changes the airflow throughout. It's also a key design element when styling your place. For me, it wasn't about just having greenery, but having the right variety of greenery. I like to see the different textures of foliage all grouped together. You take a fiddle leaf fig and sandwich it between a birds of paradise and a monstera and.... yes ' You will be armed with the know-how you need to care for your plants, where to place them, how to propagate, how to find the right pot, and much more, and most importantly, how to arrange them so that they look their best. Combine sizes and leaf shapes to stunning effect, grow your own succulents from leaf cuttings, create your own air plant display, and more. ...Show more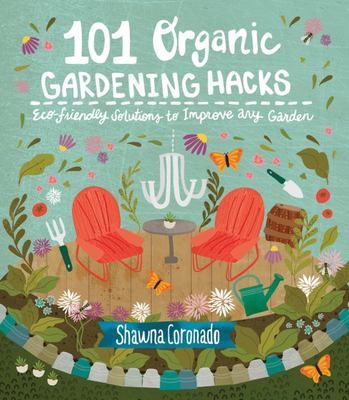 $30.00
NZD
Category: Gardening & Self Sufficiency
Create simple solutions for growing organic gardens! The word "hack" has a multitude of meanings these days, but if you ask garden author Shawna Coronado what a hack is, she might just wave her hand toward her own back yard. She could be pointing at the garden bench she created from leftover wood posts and a few cinder blocks, or the rows of wine bottles buried soldier-style along a winding pathway, or even the garden soil itself, which is blended by hand from an organic soil recipe she devised. A hack is really just a great idea that's come to life. In 101 Organic Garden Hacks you'll find the top tips, tricks, and solutions Shawna has dreamed up in her career as one of America's most creative gardeners. Some are practical timesavers; others offer clever ways to "upcycle" everyday items in your garden. One characteristic every hack shares is that they are completely organic and unfailingly environmentally friendly. Divided into a dozen different categories for easy reference, each hack is accompanied by a clear photo that shows you exactly how to complete it. If you are looking for resourceful ways to improve your garden and promote green living values right at home, you'll love paging through this fascinating, eye-catching book. ...Show more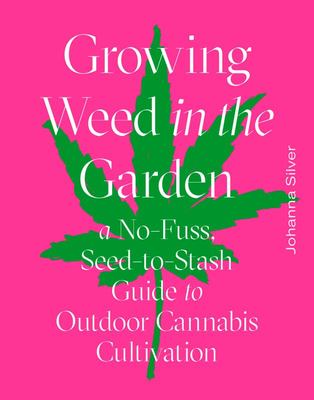 $50.00
NZD
Category: Gardening & Self Sufficiency
The definitive and first-ever guide dedicated exclusively to growing weed in your home garden From the former garden editor of Sunset magazine, Johanna Silver, Growing Weed in the Garden brings cannabis out of the dark, into the sunlight. This groundbreaking, comprehensive guide to incorporating weed i nto your garden leads you from seed or plant selection to harvest. Filled with gorgeous photographs of beautiful gardens, as well as step-by-step photography that shows how to dry, cure, and store cannabis, make tinctures and oils, and roll the perfect joint, this book provides all the information you need to grow and enjoy cannabis. For both the stoned and sober, the new and seasoned gardener, Growing Weed in the Garden is the definitive guide to doing just that. ...Show more
$65.00
NZD
Category: Gardening & Self Sufficiency | Reading Level: very good
Paul Bangay's celebrated Victorian property, Stonefields, has now been under his expert care for 15 years. Today, his vision is complete and the garden is mature and more beautiful than ever. In this new book, Paul takes the reader through the changing seasons to highlight different aspects of the garde n and the trusted design and planting principles he has applied at Stonefields. From the vibrant autumn colours in the woodland, to the jubilant flowering of the crab apple trees in October and the harvesting of vegetables in the summer, this is a delightful and exquisitely photographed journey through the garden that tells the story of its evolution since The Garden at Stonefields was published in 2013. Sharing practical advice, too, Paul explains the gardener's essential quarterly tasks as well as his favourite and recommended plants for each season. But this is also a beautiful book of reflection on a much-loved garden to which a gardener has dedicated many years of time and care. Looking back on all he has achieved in this treasured space, Paul muses on creativity, achievements and disappointments, the human connection to the changing Australian landscape and the inevitabilities of change and the passage of time. More than just an intimate tour around Stonefields today, this book is an invitation to reflect on the meaning and rich rewards of gardening itself.   ...Show more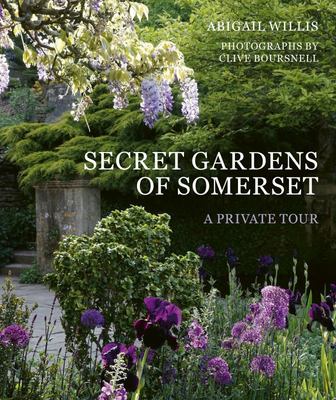 $55.00
NZD
Category: Gardening & Self Sufficiency | Series: Secret Gardens Ser.
The seventh largest county in Britain, Somerset is blessed with a mild climate, fertile soils and diverse landscapes that include the low lying Levels, a Jurassic coastline, the moorland uplands of Exmoor, and a collection of hill ranges, from the limestone Mendips in the north to the Poldens in the cen tre and the Blackdowns, Brendons, and Quantocks to the West. Somerset has long appealed to gardeners - this is the county in which two outstanding garden makers of the 20th-century - Margery Fish at East Lambrook Manor and Penelope Hobhouse (Hadspen, Tintinhull) - chose to make their gardens. Notable historic gardens include Hestercombe (two gardens for the price of one, with its restored 18th-century landscape 'stroll' garden and Jekyll/Lutyens 'Great Plat'), and Arts & Crafts style gardens at Barrington Court and Lytes Cary. Taunton, Somerset's county town, hosts one of the oldest flower shows in the country, started in 1831 and still thriving. Somerset's gardening scene is ever evolving. Sarah Mead's organic garden at Yeo Valley is one of only a few certified organic ornamental gardens in the UK, Piet Oudolf's 'Field' at Hauser & Wirth has given Bruton its own pocket of prestige prairie planting, while just down the road at The Newt (formerly known as Hadspen House and gardened by Penelope Hobhouse and Sandra and Nori Pope), is a highly lauded new garden and garden museum which opened in 2019. At Kilver Court in Shepton Mallet, an early 20th-century garden designed for factory workers and set against the uncompromising backdrop of a railway viaduct has been re-invigorated by fashion designer Roger Saul who has restored its 1960s rock garden and added a modern parterre of his own design. Charming lesser known gardens in Somerset include Midney Gardens, the Bishops' Palace in Wells, the Walled Garden at Mells, and the late Jean Lorraine's Greencombe Gardens, a organically run woodland garden overlooking the Bristol channel in Porlock. Somerset is home to top-flight nurseries such as Avon Bulbs, Kelways Nursery, Elsworthy Cottage Plants and Pennard Plants, along with excellent smaller enterprises such as CB Plants at Lower Severalls, and Long Acre Nursery, specialists in shady plants. Somerset's landscape has been shaped by horticulture: the Levels became a centre for intensive horticultural peat extraction in the 1960's. And for years a county that westward bound tourists raced through intent on getting to the holiday resorts of Devon and Cornwall, Somerset is increasingly recognised as a rewarding destination in its own right and whose inspirational gardens - historic and modern - reveal a seam of creativity every bit as fertile as its famous peat. ...Show more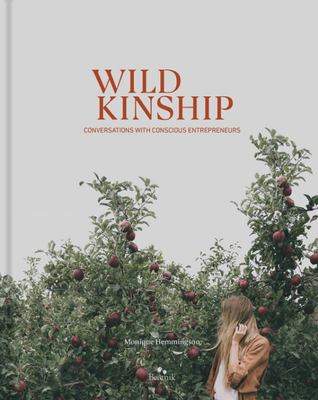 $60.00
NZD
Category: Gardening & Self Sufficiency
Wild Kinship features 28 creative entrepreneurs in a wide range of industries across Australasia who have environmental sustainability at their core. Meet the industry leaders who are foraging a new path and changing the world in their wake. From tiny homes builders, permaculture growers and muesli bar curators to ceramic jewellers, coffee bean roasters, hat makers, magazine writers and menstrual cup fighters. Wild Kinship defies the normal business model and looks at 28 different industries where positive change is being made in the form of simple pleasures like your morning cup of joe. ...Show more
$40.00
NZD
Category: Gardening & Self Sufficiency
A henkeeping companion to the bestselling Backyard Bees, covering everything you need to know about keeping chickens even in urban areas.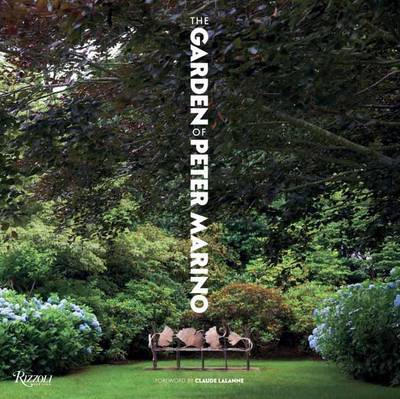 The Garden of Peter Marino
by Peter Marino; Jason Schmidt (Photographer); Manolo Yllera (Photographer); Claude Lalanne (Foreword by)
$175.00
NZD
Category: Gardening & Self Sufficiency
The internationally acclaimed architect's grounds of his Hamptons estate on Long Island, New York--a lush garden oasis masterfully transformed over the course of two decades.   Peter Marino's quintessentially American landscape is a combination of organizational rigor and a joyful informality in the u se of plant materials. The gardens feature carefully curated plants, trees, and flowers on twelve acres including a "color wheel" of purple, pink, red, and yellow gardens, evergreen trees, an apple orchard, a formal rose garden, and nearly forty works of art by Fran ois-Xavier and Claude Lalanne. Seasonal floral highlights include the colorful blooms of azaleas in the late spring, roses in June, and hydrangeas in the summer.   This book shows the landscape in different seasons and moods, captured in both a laid-back grandeur-- sunny vistas, moonlit moments, the beauty of natural elements and sublime works of art--and in a moody atmosphere, when the dramatic light after a summer storm imbues the garden with a romantic haze. The garden is presented as a picturesque example of a first-rate contemporary landscape and as a dreamlike Eden. ...Show more