$100.00
NZD
Category: Fashion
A revolutionary fashion icon, Gabrielle "Coco" Chanel can lay claim to inventing modern women's fashion. At the beginning of the twentieth century, she stripped women of their corsets, bobbed their hair, and sent them out into the sun to get a tan. She introduced the little black dress, created women's trousers, and produced the exquisitely made suits that became her trademark. She designed the first-ever couture perfume--No. 5--whose square-cut, cubist bottle became a symbol of art deco style, and which remains the most popular scent ever created. Her ideas on elegance and what it meant to be a modern woman created an immutable sense of style that still resonates today. Published to accompany a landmark exhibition in Paris and at the de Young in San Francisco, Gabrielle Chanel chronicles the designer's life from birth through the evolution of her timeless style. Specially commissioned photographs by Julien T. Hamon showcase her designs, while essays from fashion historians complemented by rare archival documents, including pictures of Chanel herself, paint a portrait of the designer in her time. This volume is a must-have for all fashion fans and students. ...Show more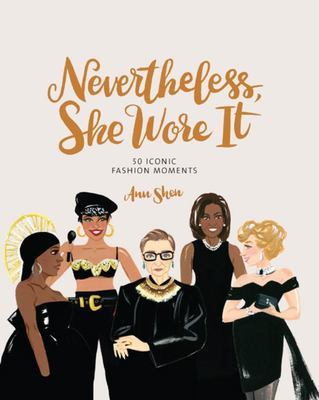 $45.00
NZD
Category: Fashion | Series: Nevertheless Ser.
From the creator of the bestselling Bad Girls Throughout History! Celebrated illustrator and author Ann Shen shares her striking study of history's most iconic styles, and the women who changed the world while wearing them. From the revolutionary bikini to the presidential pantsuit, this book explores 50 fashions through bold paintings and insightful anecdotes that empower readers to make their own fashion statements. * Demonstrates the power of fashion as a political and cultural tool for making change * Brilliantly illustrated with Ann's signature art style * Filled with radical clothing choices that defined their time Looks include the Flapper Dress, the unofficial outfit of women's independence in the 1920s; the Afro, worn as a symbol of black beauty, power, and pride; the Cone Bra, donned by Madonna in her 1989 power anthem "Express Yourself"; and the Dissent Collar, Ruth Bader Ginsburg's famous signifier for when she disagrees with the majority. With stunning and vibrant illustrations, this is a treasure for anyone who wants to defy style norms and rewrite the rules. * An insightful look at the intersection of fashion statements and historical female power * Perfect for fans of Ann Shen, as well as anyone who loves fashion, feminism, and political consciousness * You'll love this book if you love books like Women In Science: 50 Fearless Pioneers Who Changed The World by Rachel Ignotofsky; Strong Is the New Pretty: A Celebration Of Girls Being Themselves by Kate T. Parker; and Women Who Dared: 52 Stories Of Fearless Daredevils, Adventurers, And Rebels by Linda Skeers. ...Show more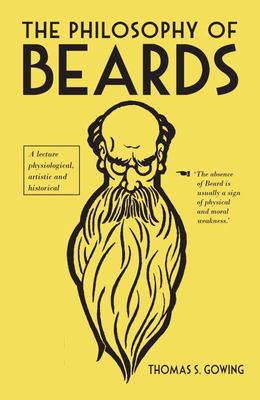 $25.00
NZD
Category: Fashion
"The absence of Beard is usually a sign of physical and moral weakness." "Take two drawings of the head of a lion, one with and the other without the mane. You will see how much of the majesty of the king of the woods, as well as that of the lord of the earth, dwells in this free-flowing appendage." "Th ere is scarcely a more naturally disgusting object than a beardless old man. The Beard keeps gradually covering, varying and beautifying, and imparts new graces even to decay, by heightening all that is still pleasing, veiling all that is repulsive." This eccentric Victorian book argues a strong case for the universal wearing of a beard--that essential symbol of manly distinction since ancient times. Thomas S. Gowing contrasts the vigor and daring of bearded men through history with the undeniable effeminacy of the clean-shaven. He reminds the modern man that "ladies, by their very nature, like everything manly," and cannot fail to be charmed by a "fine flow of curling comeliness." Gowing's book is now republished for the first time since 1850, accompanied by illustrations of impressive beards from history. ...Show more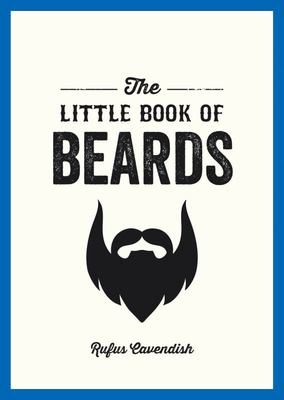 $22.00
NZD
Category: Fashion | Series: The\Little Book Of Ser.
This pocket-sized guide will teach any facial hair aficionado how to best care for their beard Start grooming your Gandalf and break out your Blessed; the beard is back. This impeccably turned-out little guide on the world's most famous facial embellishments will teach you how to groom, craft, style a nd quote your way to beard greatness. ...Show more
$23.00
NZD
Category: Fashion
The LBD - or 'little black dress' - debuted over 70 years ago by legend Coco Chanel and is still a perennial fashion staple. As most women know, it's impossible to have a 'nothing to wear' crisis with this trusty item in your wardrobe. The Art of the Black Dress celebrates this essential wardrobe item, offering ideas on how to maximize the wears of your best-loved piece, and cataloging the most iconic black dresses throughout history. Dress it up with heels and jewelry, or dress it down with your favorite sneakers: the possibilities are endless. From sexy to timeless, bodycon to maxi and more, this book offers ideas on how to transform your dress from office-worthy to special occasion with a few simple accessory tweaks. Aswell as this, hear the stories behind some of the most iconic black dresses in history, from Audrey Hepburn's Givenchy number in Breakfast at Tiffany's, to Princess Diana's 1996 'revenge dress' and Elizabeth Hurley's game-changing Versace safety-pin piece, you will see why every woman should have one in their arsenal. Featuring stunning illustrations throughout by Libby VanderPloeg, this is the perfect read for anyone who loves fashion, and appreciates the power of the black dress. ...Show more
Items per page:
1 - 5 of 5