$60.00
NZD
Category: Cookery, Wine & Beer
Flavour-forward, vegetable-based recipes are at the heart of Yotam Ottolenghi's food. In this stunning new cookbook Yotam and co-writer Ixta Belfrage break down the three factors that create flavour and offer innovative vegetable dishes that deliver brand-new ingredient combinations to excite and inspir e. Ottolenghi FLAVOUR combines simple recipes for weeknights, low effort-high impact dishes, and standout meals for the relaxed cook. Packed with signature colourful photography, FLAVOUR not only inspires us with what to cook, but how flavour is dialled up and why it works. The book is broken down into three parts, which reveal how to tap into the potential of ordinary vegetables to create extraordinary food: Process explains cooking methods that elevate veg to great heights; Pairing identifies four basic pairings that are fundamental to great flavour; Produce offers impactful vegetables that do the work for you. With surefire hits, such as Aubergine Dumplings alla Parmigiana, Hasselback Beetroot with Lime Leaf Butter, Miso Butter Onions, Spicy Mushroom Lasagne and Romano Pepper Schnitzel, plus mouthwatering photographs of nearly every one of the more than 100 recipes, Ottolenghi FLAVOUR is the impactful, next-level approach to vegetable cooking that Ottolenghi fans and vegetable lovers everywhere have been craving.   ...Show more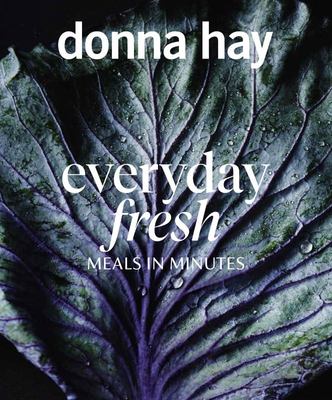 $50.00
NZD
Category: Cookery, Wine & Beer
From Australia's bestselling and most trust cook comes a stunning new book featuring super-fresh, super-fast recipes to help you feel nourished and energised ... and ready to savour life. 'One of the questions I get asked most frequently is if I still cook at home. The answer is yes. Absolutely. As oft en as possible.'There are days when it feels as though there's barely time to eat dinner, let alone prepare it. Donna knows on days like these, we all need a little Everyday Fresh in our lives. We all want to create delicious meals packed with flavour and everything that's good for us, with a minimum of fuss. And that's exactly what Donna Hay delivers. 'Simple made special' is the foundation of almost every recipe Donna has ever written. She's all about the classics, but also about a flexible, fresher approach to eating. She's constantly on the lookout for ways to make something easier, healthier, quicker or a little more on-trend - and she also loves a cheat, a quick-fix or anything that can be made in one bowl, that still tastes great. 'If I can create a dish that makes someone feel better because it's mouth-wateringly delicious, packed with nourishing vegetables, or helps them bring a little more balance to their life - that's success!' ...Show more
$45.00
NZD
Category: Cookery, Wine & Beer
Sophie Steevens shares her favourite plant-based recipes and describes how she reversed a serious autoimmune disease by eating a completely plant-based diet. Four years on, she has fully recovered, her family have also embraced this lifestyle and they are all thriving.
Falastin: A Cookbook
by Sami Tamimi; Tara Wigley; Yotam Ottolenghi (foreword)
$60.00
NZD
Category: Cookery, Wine & Beer
FALASTIN is a love letter to Palestine, the land and its people; an evocative collection of over 110 unforgettable recipes and stories from the co-authors of Jerusalem, Ottolenghi: The Cookbook and SIMPLE. Travelling through Bethlehem, East Jerusalem, Nablus, Haifa, Akka, Nazareth, Galilee and the West Bank, Sami and Tara invite you to experience and enjoy unparalleled access to Sami's homeland. As each region has its own distinct identity and tale to tell, there are endless new flavour combinations to discover. The food is the perfect mix of traditional and contemporary, with recipes that have been handed down through the generations and reworked for a modern home kitchen, alongside dishes that have been inspired by Sami and Tara's collaborations with producers and farmers throughout Palestine. With stunning food and travel photography plus stories from unheard Palestinian voices, this innovative cookbook will transport you to this rich and complex land. So get ready to laden your table with the most delicious of foods - from abundant salads, soups and wholesome grains to fluffy breads, easy one-pot dishes and perfumed sweet treats - here are simple feasts to be shared and everyday meals to be enjoyed. These are stunning Palestinian-inspired dishes that you will want to cook, eat, fall in love with and make your own. ...Show more
$60.00
NZD
Category: Cookery, Wine & Beer | Reading Level: 5 Cooking
Winner fo the James Beard Book fo the Year Award 2020.   We all want to eat more fish, but who wants to bother spending the time, effort and money cooking that same old salmon fillet on repeat when you could be trying something new and utterly delicious? In The Whole Fish Cookbook, Australia's groundbre aking seafood chef Josh Niland reveals a completely new way to think about all aspects of fish cookery. From sourcing and butchering to dry ageing and curing, it challenges everything we thought we knew about the subject and invites readers to see fish for what it really is - an amazing, complex source of protein that can and should be treated with exactly the same nose-to-tail reverence as meat.   Featuring more than 60 recipes for dozens of fish species ranging from Smoked Marlin Ham Caesar Salad, Fish Cassoulet and Roast Fish Bone Marrow to - essentially - the The Perfect Fish and Chips, The Whole Fish Cookbook will soon have readers seeing that there is so much more to a fish than just the fillet and that it is indeed true what they say about there being more than just a handful of fish in the sea. ...Show more
$60.00
NZD
Category: Cookery, Wine & Beer
7 WAYS TO REINVENT YOUR FAVOURITE INGREDIENTS WITH MORE THAN 120 NEW, EXCITING AND TASTY RECIPES Jamie's looked at the top ingredients we buy week in, week out. We're talking about those meal staples we pick up without thinking - chicken breasts, salmon fillets, mince, eggs, potatoes, broccoli, mushroo ms, to name but a few. We're all busy, but that shouldn't stop us from having a tasty, nutritious meal after a long day at work or looking after the kids. So, rather than trying to change what we buy, Jamie wants to give everyone new inspiration for their favourite supermarket ingredients. Jamie will share 7 achievable, exciting and tasty ways to cook 18 of our favourite ingredients, and each recipe will include a minimal amount of ingredients. Across the book, at least 70% of the recipes will be everyday options from both an ease and nutritional point of view, meaning you're covered for every day of the week. With everything from fakeaways and traybakes to family and freezer favourites, you'll find bags of inspiration to help you mix things up in the kitchen. Step up, 7 WAYS, the most reader-focused cookbook Jamie has ever written. ...Show more
$60.00
NZD
Category: Cookery, Wine & Beer
Following the launch of her #1 New York Times bestselling cookbook, Magnolia Table, and seeing her family's own sacred dishes being served at other families' tables across the country, Joanna Gaines gained a deeper commitment to the value of food being shared. This insight inspired Joanna to get back in the kitchen and start from scratch, pushing herself beyond her comfort zone to develop new recipes for her family, and yours, to gather around. Magnolia Table, Volume 2 is filled with 145 new recipes from her own home that she shares with husband Chip and their five kids, and from the couple's restaurant, Magnolia Table; Silos Baking Co; and new coffee shop, Magnolia Press. From breakfast to dinner, plus breads, soups, and sides, Magnolia Table, Volume 2 gives readers abundant reasons to gather together. The book is beautifully photographed and filled with dishes you'll want to bring into your own home, including: Mushroom-Gruy re Quiche Pumpkin Cream Cheese Bread Grilled Bruschetta Chicken Zucchini-Squash Strata Chicken-Pecan-Asparagus Casserole Stuffed Pork Loin Lemon-Lavender Tart Magnolia Press Chocolate Cake   ...Show more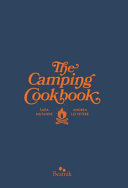 $25.00
NZD
Category: Cookery, Wine & Beer
The Camping Cookbook is a unique compilation of superb recipes and practical advice designed for anyone who doesn't want to give up the pleasures of eating well while camping.Each recipe is specially adapted for camping and tramp-ing. The recipes are presented in easy-to-follow steps which will appeal t o both beginners and more advanced level cooks. All the recipes are designed for the practi-calities of camping life, with weight, space and time lim-itations in mind. However, they are also ideal for cooking at home. Who wouldn't love a fresh and delicious pizza made quickly using only one pan?As well as being of direct interest to campers, it is a beautiful gift for any food or camping lover. ...Show more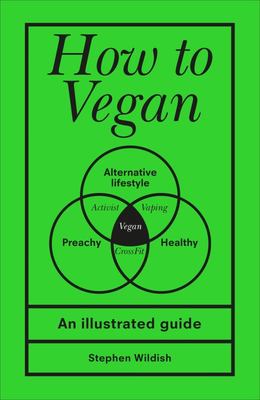 $26.00
NZD
Category: Cookery, Wine & Beer
The most comprehensive (and hilarious) guide on the market on how to eat vegan, how to talk vegan and how to cope with blokes in the pub who don't understand nutrition. Who is this book for? It's for vegans, people who want to know about vegans, vegetarians who dabble in the dark arts of soya milk, meat -reducers and full carnivores looking to take the piss out of vegans. What isn't in this book? Arguments for or against veganism; it's obvious that you should be vegan and here is how to do it. How to Vegan is the hilarious new book from the infographic genius Stephen Wildish, author of How to Swear and How to Adult. ...Show more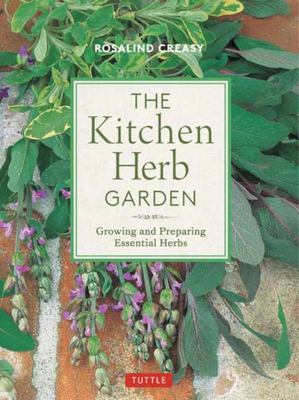 $17.00
NZD
Category: Cookery, Wine & Beer | Series: Edible Garden Ser.
From Rosalind Creasy--a name synonymous with California's garden-to-table movement--comes an accessible guide to cultivating and preparing herbs.   If you buy only one herb gardening book, this should be it. Creasy takes you from seeds to stove top, from preparing the soil to elegant dining suggestion s, with easy-to-follow instructions and inspirational ideas every step of the way.   Each section of this book presents vivid photos and practical information, including: How to design and grow an herb garden in just about any space--from a spacious plot to a tiny balcony--and in just about any climate A tour through many beautiful private herb gardens, including some of Creasy's own, as well as the garden of herb luminary Carole Saville and others A fully illustrated encyclopedia of edible herbs--from old favorites like basil, rosemary and sage to more exotic herbs such as lemon verbena and Mexican tarragon A savory selection of healthy herb recipes for side dishes, such as blends, butters and vinegars, main dishes from around the world and even cocktails and desserts Maintenance and organic pest control methods A list of resources for seeds and supplies A guide to growing, cultivating and preparing hops This herb guide is full of practical tips and tricks presented in a beautiful format--perfect for the gardener, aspiring gardener or home chef. ...Show more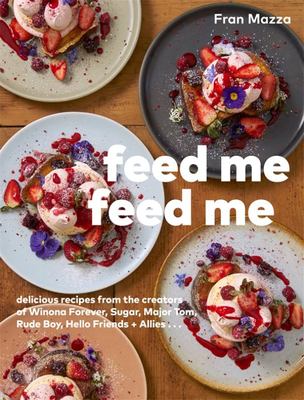 $50.00
NZD
Category: Cookery, Wine & Beer
Fran Mazza is a half Italian pastry chef, with a flair for design. She is also a hard-working mother of three children, and knows the time limitations that operate in most modern households. This book offers over 100 great recipes for people who enjoy tasty food that can be cooked easily with readily av ailable ingredients. Together, Fran and her husband Aaron Carson have been the masterminds behind a series of highly popular Auckland cafes, scattered around the city and suburbs - from Winona Forever and Fang in Parnell, to Major Tom in Albany and Just Like Martha in Three Kings, their trademark original artworks, vibrant fit-outs and food that is fresh, colourful and tasty have made each and every cafe a success within its community - and also become destinations in themselves for people wanting great flavour and good atmosphere. Interspersed between the recipes are the stories of each of these cafes - the idea behind them, how their names were chosen, and the communities in which they operate. ...Show more
$55.00
NZD
Category: Cookery, Wine & Beer
The hotly anticipated new book from Bill Granger celebrates today's bright picture of Australian food - 20 years since he released the bestselling Sydney Food. In the 20 years since Bill Granger published his first book of recipes, Sydney Food, the world has fallen in love with the joyfully casual Aust ralian way of eating. As a self-taught cook, straight out of art school, Bill furnished his first street-corner eatery in minimalist style, serving a small but perfectly formed menu of domestic dishes around a central communal table. He captured the hearts of Sydneysiders and visitors alike, while setting an exciting new standard for cafe dining. Since then, Bill has been crowned the 'egg master of Sydney' (New York Times 2002), the 'king of breakfast' (The Telegraph Magazine, 2016), the 'creator of avocado toast' (Washington Post 2016) and 'the restaurateur most responsible for the Australian cafe's global reach' (The New Yorker 2018).Nowadays, from Sydney to Tokyo, and London to Seoul, queues form to enjoy ricotta hotcakes ('Sydney's most iconic dish' Good Food 2019), fluffy scrambled eggs, lively salads and punchy curries. It is a bright picture of Australian food that has travelled across the globe, packed with fresh flavours and local produce, healthy but never preachy, whose main ingredient seems to be sunshine itself. The plates at any of Bill's restaurants are more sophisticated today, reflecting decades of global experience and culinary creativity - but the warmth of atmosphere and joy of eating remain the same. ...Show more