$30.00
NZD
Category: Cookery, Wine & Beer
A practical handbook for university, tech or senior high school students containing healthy, budget-conscious recipes; tips and strategies for tackling anxiety and depression; physical exercises to do at home; as well as general advice for young people as they leave home and enter the wide world of tert iary education. ...Show more
$40.00
NZD
Category: Cookery, Wine & Beer
Following on from the phenomenal success of their first cookbook, the talented siblings Rosa and Margo Flanagan are back with a brand-new collection of accessible, delectable, inspiring plant-based recipes. Incorporating gorgeous photography that is sure to make your mouth water, the Two Raw Sisters onc e again prove without a doubt that plant-based dishes are not only incredibly good for you, but are also affordable, easy-to-make and bursting with flavour. It's easy to understand why the sisters' cooking workshops are consistently sold out and why their recipes and general approach and attitude to food and wellness inspire such a loyal following. Rosa and Margo make it ridiculously simple to recreate their plant-based culinary magic at home in your own kitchen, and yet every time the food you serve will be guaranteed to impress. Incorporating more than 100 brand new, easy-to-follow recipes, Two Raw Sisters: All Eaters Welcome, will provide even more plant-based inspiration. ...Show more
$50.00
NZD
Category: Cookery, Wine & Beer | Reading Level: near fine
Yummy, easy, plant-based recipes for every occasion fill this much-anticipated new book by New Zealand's favourite home cook, Chelsea Winter. From beautiful brunches to quick mid-week dinners to delectable desserts to versatile sides, sauces, smoothies and snacks, this book has something everyone will l ove. Here are hearty, tasty, family-friendly greats like sausage rolls, macaroni cheese, burgers, pizza, lasagne and nachos; treats like ginger slice, chocolate ice cream, banoffee pie, ice cream cake, cookies, brownies, truffles, gelato, doughnuts and hotcakes and - of course - Chelsea's world-famous Lockdown Loaf, plus 10 Second Aioli, Fresh Herby Pesto, Butterscotch and many more great staples. It's all vegetarian, egg-free and dairy-free, with loads of gluten-free options and top tips to inspire every cook. Best of all, this book is everything you'd expect from Chelsea - easy to make, fail-safe, full of easily available ingredients, great looking and totally tasty. Supergood! ...Show more
$60.00
NZD
Category: Cookery, Wine & Beer
Flavour-forward, vegetable-based recipes are at the heart of Yotam Ottolenghi's food. In this stunning new cookbook Yotam and co-writer Ixta Belfrage break down the three factors that create flavour and offer innovative vegetable dishes that deliver brand-new ingredient combinations to excite and inspir e. Ottolenghi FLAVOUR combines simple recipes for weeknights, low effort-high impact dishes, and standout meals for the relaxed cook. Packed with signature colourful photography, FLAVOUR not only inspires us with what to cook, but how flavour is dialled up and why it works. The book is broken down into three parts, which reveal how to tap into the potential of ordinary vegetables to create extraordinary food: Process explains cooking methods that elevate veg to great heights; Pairing identifies four basic pairings that are fundamental to great flavour; Produce offers impactful vegetables that do the work for you. With surefire hits, such as Aubergine Dumplings alla Parmigiana, Hasselback Beetroot with Lime Leaf Butter, Miso Butter Onions, Spicy Mushroom Lasagne and Romano Pepper Schnitzel, plus mouthwatering photographs of nearly every one of the more than 100 recipes, Ottolenghi FLAVOUR is the impactful, next-level approach to vegetable cooking that Ottolenghi fans and vegetable lovers everywhere have been craving.     ...Show more
$50.00
NZD
Category: Cookery, Wine & Beer
After the huge worldwide success of her first book, Magnolia Kitchen, Bets Gee brings us the spectacular Magnolia Kitchen Design focusing on the design elements of her incredible cakes.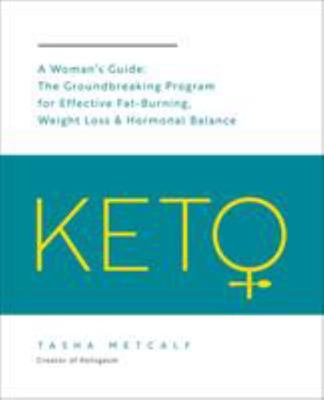 $28.00
NZD
Category: Cookery, Wine & Beer
One size does not fit all when it comes to the ketogenic diet. This black-and-white edition of Keto: A Woman's Guide offers a balanced approach to using the keto diet to optimize hormonal balance and body composition, customizable to your specific dieting goals. Women need to do keto better and smarter to get the health and fat-burning benefits they are seeking. Men and women have different energy requirements, different levels of hormones, and metabolize nutrients differently. With the soaring popularity of low-carb diets in recent years has come a lot of confusing and misleading information--and very few resources that consider the unique physiology of women on a ketogenic diet. Keto: A Woman's Guideaddresses the misconceptions and discrepancies to give you a clear path to keto success. Ketogasm website and blog creator, Tasha Metcalf, outlines the fundamental differences between male and female keto dieters, how to correctly determine your calorie and nutrient needs, and how to adapt the appropriate approach for your particular keto dieting strategy, whether for fat-burning and weight loss, reversing insulin resistance and PCOS, athletic performance, thyroid health, and/or balancing your hormonal cycle. She also explains the ketogenic diet phases, their particular lengths and objectives, and actionable steps for getting the most out of each phase of the diet. With Keto: A Woman's Guide as your trusted source, meet your individual keto goals with a diet plan custom fit for your body. ...Show more
$60.00
NZD
Category: Cookery, Wine & Beer | Reading Level: 5 Cooking
Jamie Oliver is back with brilliantly easy, flavour-packed, and accessible veg recipes. From simple suppers and family favourites to weekend dishes for sharing with friends, this book is packed full of phenomenal food - pure and simple. Whether it's embracing a meat-free day or two each week, living a vegetarian lifestyle, or just wanting to try some brilliant new flavour combinations, this book ticks all the boxes. Sharing simple tips and tricks that will excite the taste buds, this book will also give people the confidence to up their veg intake and widen their recipe repertoire, safe in that knowledge that it'll taste absolutely delicious. A book for everyone, this is the perfect moment for Jamie to inspire every kind of cook with his super-tasty, brilliantly simple, but inventive veg dishes. 'It's all about celebrating really good, tasty food that just happens to be meat-free' - Jamie Oliver ...Show more
$35.00
NZD
Category: Cookery, Wine & Beer
'Bread Therapy is a book that deserves to be read from cover to cover, but it ultimately belongs in the kitchen: whether you're a complete beginner or a seasoned expert, you'll find the recipes immaculately explained, with infinite attention to detail, and inspiring ideas for the creative bread maker. A n exciting new voice in the world of food writing.' - Orlando Murrin, President of the Guild of Food Writers 'A heartfelt, enlightening book for the baker in your family, your friends, and especially the baker within you.' - Dan Lepard, award-winning baker, food writer and photographer When life gets challenging, simple pleasures and timeless traditions can help us manage. Bread Therapy is a love letter to the art of making real bread. Making our own bread provides us with an unhurried, creative activity that is joyful, calming and productive - providing a much-needed antidote to life's stresses and strains. From kneading dough, to taking a delicious-smelling freshly baked loaf out of a hot oven, bread-making can be a mindful experience and a therapeutic craft that can nurture and nourish us. As yeast transforms flour and water, so making bread can transform us and our lives. As we seek 'slow skills' to free us from the digital world we are inhabiting more and more, and mindful activity to help us manage our mental wellbeing, so bread-making is experiencing a renaissance. This book will guide you through the art of bread making, with insight into the benefits of this ancient craft which will nourish mind and body. It celebrates bread making as a way of understanding ourselves better, learning important life lessons and making positive changes to our mental and physical wellbeing. It features eight simple bread recipes to get you started on your bread-making journey. Pauline Beaumont is a passionate bread baker, mother of six and counsellor who believes fervently in the power of bread-making to aid our emotional and psychological wellbeing. 'Pauline Beaumont writes persuasively about the power of something as simple as breadmaking to help us cope with life's stresses and disappointments.' - Andrew Whitley, author of Bread Matters and DO Sourdough - Slow bread for busy lives ...Show more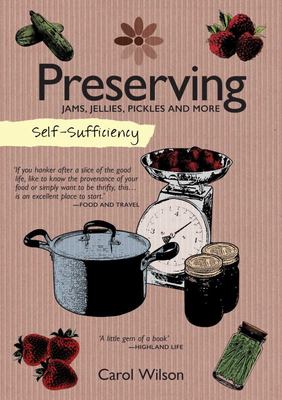 $20.00
NZD
Category: Cookery, Wine & Beer | Series: Self-Sufficiency Ser.
Most fruits and vegetables can be used for preserving, and what better and more satisfying way to use up home-grown or local produce than to puree, pickle, bottle or salt it and consume it throughout the year! There are several different methods of preserving fruits and vegetables and all give delicious results. Jams, jellies, fruit butters and curds, bottled fruits, chutneys, pickles and salted vegetables are all practical and economical ways to preserve seasonal produce. And you don't need a load of kitchen gadgets and equipment to get started: a heavy-based pan, a funnel, a sugar thermometer and a selection of glass storage jars are all you need. ...Show more
$40.00
NZD
Category: Cookery, Wine & Beer
NEW COMPANION RECIPE BOOK TO THE INTERNATIONAL NUMBER ONE BESTSELLERS FAST 800 AND FAST 800 RECIPE BOOK Following their bestselling Fast 800 Recipe Book, Dr Clare Bailey and Justine Pattison return with a fabulous new cookbook, featuring super-simple recipes to enable you to eat well with minimum prep time on your fasting days. All of the dishes in this book are based on the Mediterranean style of eating now proven to revolutionise your health, and many can be thrown together from freezer or store-cupboard staples. There are numerous vegetarian options, plus simple ways to expand meals for non-fast days or when you are eating with friends or family. With everything from salads and wraps to winter stews and curries, Fast 800 Easy will help you rustle up delicious, nutritious meals in minutes – food that tastes so good you won't feel the low calorie count. 'The Fast 800 approach represents a new and highly effective way to help people lose weight and keep it off, fast and safely. I hope you enjoy these recipes as much as we do.' Dr Michael Mosley ...Show more
The Little Veggie Patch Co
by Fabian Capomolla and Mat Pember; Fabian Capomolla; Mat Pember
$30.00
NZD
Category: Cookery, Wine & Beer
After years of helping clients grow fruit and vegetables, the Little Veggie Patch Co. crew believe anyone can grow their own food, in most any area in Australia. And in this bestselling easy-to-use guide they show you how simple it is! Fundamentals such as Soil, Climate, Watering, Composting, Worm Farms , Saving and Sowing Seeds, and Raised Garden Beds and Crates are all covered comprehensively - each with fully illustrated step-by-step plans that show how to create your own little veggie patch in any space. A complete A-Z of Edible Plants gives you vital information on more than 40 vegetables (and fruit trees), including detailed planting information, ongoing maintenance advice, tips on best companions and when to harvest. And the Weekend Activities scattered throughout the book will get the kids involved too, whether they're Making a Scarecrow, Building a Spud Tower or Growing Beans in a Bean Can. Lots of fun, and packed full of all the knowledge you'll need - plus recipes and some hilarious stories - this colourful guide is for anyone interested in growing their own food.   ...Show more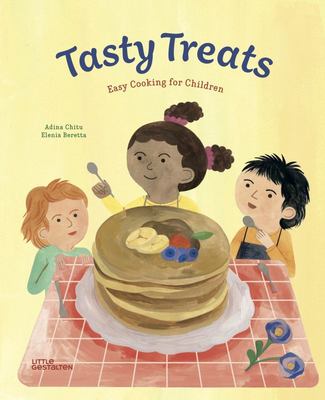 $40.00
NZD
Category: Cookery, Wine & Beer
Imagine a tower of fluffy pancakes topped with fresh fruit, or ice cream melting on your tongue, tasting unbaked chocolate balls, and many other treats to excite a sweet tooth. Alongside savory recipes for simple sandwiches, rainbow-colored salads, a refreshing zesty lemonade, and classic childhood favo rites, Piece of Cake offers a fun way to prepare and present food and become the head chef - with just a little help from the adults. As a follow-up to the successful Little Gestalten titles Easy Peasy and Let's Play Outdoors, this book shows simple and fun ways for children to use their time creatively. ...Show more