$15.00
NZD
Category: Board / Cloth Books | Series: Felt Flaps
A terrific new T-Rex title in this best-selling novelty series! A delightful introduction to dinosaurs for the very youngest readers - this bold new board book features five friendly dinosaurs to find under each bright felt flap. A particularly charming new addition to this best-selling series that's so adored by children and parents alike. ...Show more
$30.00
NZD
Category: Board / Cloth Books | Series: Touchy-Feely
Little children can listen to a baby bird tweeting, frogs croaking in the pond and owls hooting when they press the pages of this delightful book. Colourful pages show the garden and pond in the sun and rain and at night. With simple text, holes to peep through and fingertrails to explore, this is a lov ely first book about nature and the outdoors. ...Show more
$30.00
NZD
Category: Board / Cloth Books | Series: Noisy Books
This title is full of big noisy diggers for little children to discover. There are five sounds on the panel, one for each digger, including a rumbling bulldozer, a thudding rock-breaker, an excavator digging a hole, and a tipper truck unloading rocks.
$21.00
NZD
Category: Board / Cloth Books | Reading Level: Children's - Kindergarten, Age 5-6
Peepo! is the much-loved picture book classic by Janet and Allan Ahlberg. Peepo! is a modern classic that continues to delight generations of babies and toddlers and their parents. Look through the holes to spot details from the wonderful illustrations. Peepo! A perfect gift for new babies and parents, no home should be without a copy! Here's a little baby One, two three Standing in his cot What does he see? Peepo! has become a classic for babies and toddlers. It follows a baby through the day in a style full of wit, charm and ingenuity. A series of holes peeping through to the next page leads the child on to the next stage in the day, giving a hint of what is to come. Praise for Peepo! 'The best book ever published for babies' - Books for Your Children 'Surely no one - baby, child or adult - could fail to enjoy Peepo!' - Sunday Telegraph 'A book to last a lifetime . . . this is a perfect book for sharing' - Nursery World Allan Ahlberg has published over 100 children's books and with his late wife Janet, created many award-winning children's picture books. The Baby's Catalogue was inspired by their daughter, Jessica. The Ahlbergs' books are nursery bookshelf standards and have been the recipient of worldwide acclaim and awards, including the Kate Greenaway Medal. Look out for these other classics by Allan Ahlberg-Burglar Bill; Cops and Robbers; The Baby's Catalogue; The One and Only Two Heads; Son of a Gun; The Little Worm Book; Two Wheels Two Heads; Funny Bones; A Pair of Sinners; Happy Families; Peepo!; The Ha Ha Bonk Book; Help Your Child to Read; Ten in a Bed; Please mrs Butler; Daisy Chains; Yum Yum; Playmates; Foldaways; Woof; The Cinderella Show; The Jolly Postman; The Jolly Christmas Postman; The Jolly Pocket Postman; The Clothes Horse and Other Stories; The Mighty Slide; Starting School; Heard it in the Playground; The Bear Nobody Wanted; It was a Dark and Stormy Night; The Giant Baby; Baby Sleeps; Blue Buggy; Doll and Teddy; See the Rabbit; Please Mrs Butler; The Better Brown Stories; The Boyhood of Burglar Bill ...Show more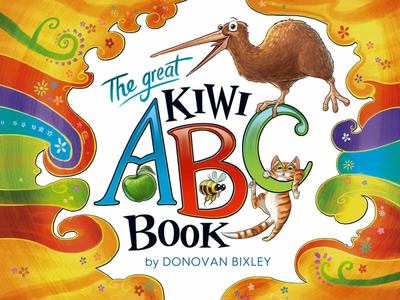 $17.00
NZD
Category: Board / Cloth Books
Here is the ABC like you've never seen it: featuring Donovan Bixley's uniquely Kiwi characters. Look out for the milkshake-making cow, the All Black lambs, the cute pink ski-bunny, the colossal squid, and many more of Donovan's vibrant, amusing illustrations. Fun for the kids--and fun for the adults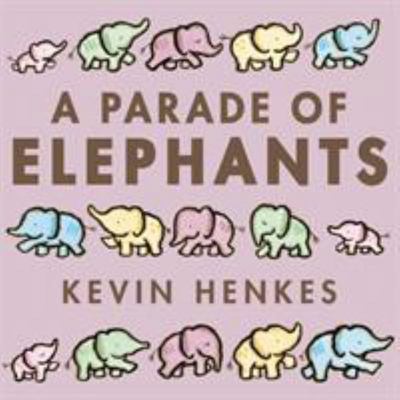 $17.00
NZD
Category: Board / Cloth Books
New York Times-bestselling and Caldecott Medalist Kevin Henkes follows five joyful elephants as they march from dawn to dusk. Where are they going? Read and find out An ALA Notable Book This engaging picture book is just right for the youngest reader and is a perfect choice for story time and bedtime sharing. Up and down, over and under, through and around . . . five big and brightly colored elephants are on a mission in this picture book for young children by Caldecott Medalist Kevin Henkes. Where are they going? What will they do when they get there? It's a surprise With a text shimmering with repetition and rhythm, bright pastel illustrations, large and readable type, and an adorable parade of elephants, Kevin Henkes introduces basic concepts such as numbers, shapes, adjectives, adverbs, and daytime and nighttime. A Parade of Elephants is an excellent choice for story time as well as bedtime sharing. ...Show more
$17.00
NZD
Category: Board / Cloth Books | Series: Maisy
It's time to learn with Maisy! This brilliant tabbed board book features fun, themed pages covering key words to help the very young take their first steps in to the world of science. Join Maisy as she investigates the world around her. Each spread is themed around different early science concepts; wea ther, changing seasons, plants and insects, growing, life cycles, parts of the body, textures, sounds and electricity. With bright, colourful, clearly labelled pictures to help broaden vocabulary and understanding and bold, easy-to-use tabs which are perfect for helping little ones to locate their favourite pages again and again. Early learning is so much fun! ...Show more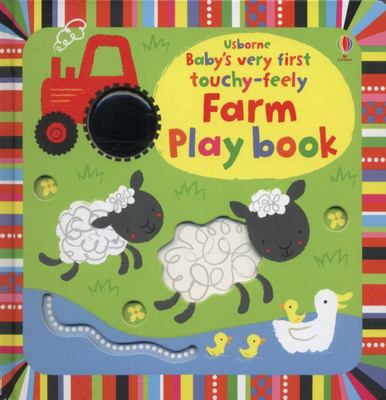 $17.00
NZD
Category: Board / Cloth Books | Series: Baby's Very First
A brightly coloured, high-contrast, multi-sensory book for babies. Delightful to share, this touchy-feely book will engage even a tiny baby's attention. Books are vital to children's education and introducing them at the first possible opportunity helps babies to understand how books work and to love in teracting with them. Full of squashy touchy-feely patches, finger-trails and holes which will stimulate small children and provide lots to talk about. Part of an extensive series for very young children, perfect to give as gifts and great to collect. ...Show more
$21.00
NZD
Category: Board / Cloth Books | Series: Spot | Reading Level: Children's - Kindergarten, Age 5-6
Spot the dog, everyone's favourite puppy, discovers the wonders of Christmas in this perfect lift-the-flap adventure for toddlers.
$17.00
NZD
Category: Board / Cloth Books | Series: Peekaboo
A vibrant, interactive peekaboo board book that little ones won't be able to resist. Ingela P Arrhenius's unmistakable, enchanting artwork and an ingenious slider mechanism on every page combine to make this a totally irresistible board book for toddlers. Young children will be captivated by the peekabo o concept and - with something to push, pull or turn on every spread - won't be able to put it down! ...Show more
$15.00
NZD
Category: Board / Cloth Books | Series: Little Fish
Learn your shapes with Little Fish in this fun, rhyming book. With finger trails for little hands, children will love tracing shapes in this deep-sea delight from Lucy Cousins, creator of Hooray for Fish! Hello! I am Little Fish, swimming in the sea. I love seeing shapes. Come along with me! Join Littl e Fish on a fun adventure, tracing shapes along the way! Inspired by Hooray for Fish! this charming board book features all the key shapes for little ones to learn and a bouncy, rhyming text. Young children will love tracing and learning shapes in this sturdy finger trail board book from the multi-award-winning Lucy Cousins. ...Show more