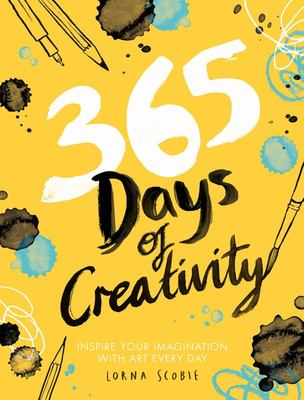 $25.00
NZD
Category: Art
365 Days of Creativity is a thoughtful and inspiring book designed to help you carve out moments of self-expression and unlock your creative potential. Lorna Scobie shows you how to experiment, explore and let go of your artistic inhibitions, encouraging you to look for creative inspiration wherever you go.   Featuring creative daily exercises and goal-setting as well as plenty of supportive prompts and tips, this fun and inspiring book will stir your imagination to put a little creativity into every day. ...Show more
$58.00
NZD
Category: Art
The legend of Jean-Michel Basquiat is as strong as ever. Synonymous with 1980s New York, the artist first appeared in the late 1970s under the tag SAMO, spraying caustic comments and fragmented poems on the walls of the city. He appeared as part of a thriving underground scene of visual arts and graffit i, hip hop, post-punk, and DIY filmmaking, which met in a booming art world. As a painter with a strong personal voice, Basquiat soon broke into the established milieu, exhibiting in galleries around the world. Basquiat's expressive style was based on raw figures and integrated words and phrases. His work is inspired by a pantheon of luminaries from jazz, boxing, and basketball, with references to arcane history and the politics of street life-so when asked about his subject matter, Basquiat answered "royalty, heroism and the streets." In 1983 he started collaborating with the most famous of art stars, Andy Warhol, and in 1985 was on the cover of The New York Times Magazine. When Basquiat died at the age of 27, he had become one of the most successful artists of his time. First published in an XXL edition, this unprecedented insight into Basquiat's art is now available in a compact, accessible volume in celebration of TASCHEN's 40th anniversary. With pristine reproductions of his most seminal paintings, drawings, and notebook sketches, it offers vivid proximity to Basquiat's intricate marks and scribbled words, further illuminated by an introduction to the artist from editor Hans Werner Holzwarth, as well as an essay on his themes and artistic development from curator and art historian Eleanor Nairne. Richly illustrated year-by-year chapter breaks follow the artist's life and quote from his own statements and contemporary reviews to provide both personal background and historical context. ...Show more
$25.00
NZD
Category: Art
365 Days of Art is an inspiring journal designed to help readers and budding artists nurture their creativity and explore their feelings through the medium of art. Featuring an activity for every day of the year, from simple tasks like drawing shapes and lines to more considered tutorials such as callig raphy writing and shading, each task is designed to expand your creative skills and spark the artist within.  ...Show more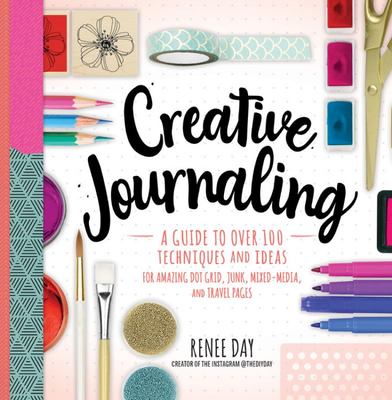 $33.00
NZD
Category: Art
Spark your creativity and keep yourself organized with the beautiful pages and easy-to-follow instructions of Creative Journaling. With 52 projects, from simple tricks, like making your own washi tape, to more ambitious projects, like crafting a custom planner, you'll soon have the best-looking to-do li st around. Author Renee Day will take you on an artistic adventure as you take on each new task and become an expert on amazing DIY ideas You'll learn to work with watercolors, acrylic paint, brush pens, and much more as you personalize your stuff, making things uniquely you. Going beyond basic tools, this stunning book offers tips, tricks, and creative ways to transform your notebook into a treasured life companion, including: - Ornamental lettering - Personalized habit trackers - Colorful calendars - Decorative headers - Customized productivity lists - Inspiring artwork - Creative future logs - Unique planning pages ...Show more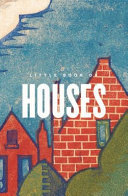 $20.00
NZD
Category: Art | Series: Little Books of Art Ser.
A new series of award winning Little Books of Art is here! Designed by award-winning artist Aaron Beehre, these beautifully produced Little Books of Art make the perfect gift. Each book is curated to a different theme and features high-quality reproductions of favourite artworks from the Christchurch Ar t Gallery's collection. Featuring historical to contemporary art, with big names in NZ and international circles - these are mini art books at an incredible price! ...Show more
$90.00
NZD
Category: Art
Sculpture is the universal art. It has been practised by every culture throughout the world and stretches back into the distant past. The first surviving shaped stones may even predate the advent of language. The drive to form stone, clay, wood and metal into shapes evidently runs deep in our psyche and biology. This links the question 'What is sculpture?' to the question 'What is humanity?' In this wide-ranging book, two complementary voices - one belonging to an artist who looks to Asian and Buddhist traditions as much as to Western sculptural history, the other to a critic and historian - consider how sculpture has been central to the evolution of our potential for thinking and feeling. Sculpture cannot be seen in isolation as an aesthetic pursuit; it is related to humankind's compelling urge to make its mark on the landscape, build, make pictures, practise religion and develop philosophical thought. Drawing on examples from thousands of years bce to now, and from around the globe, the authors treat sculpture as a transnational art form with its own compelling history. They take into account materials and techniques, and consider overarching themes such as space, light and darkness. Above all, they discuss their view of sculpture as a form of physical thinking capable of altering the way people feel and of inviting them to look at sculpture they encounter and more broadly the world around them in a completely different way. ...Show more
$59.00
NZD
$135.00
(56% off)
Category: Art | Reading Level: New
Greer Twiss is one of the longest working postwar sculptors and still a productive, inventive and innovative figure in contemporary art today. Greer was recognized by the Arts Foundation of New Zealand as one of twenty living icons. "Twiss" is richly illustrated throughout its 396 pages with a foreword by Dr Rodney Wilson alongside an in-depth essay from Dr Robin Woodward. Extensive artist's notes and chronology provide a unique and personal perspective on a practice spanning six decades. This major monograph is a definitive record of an extraordinary body of work and has been supported by Creative NZ ...Show more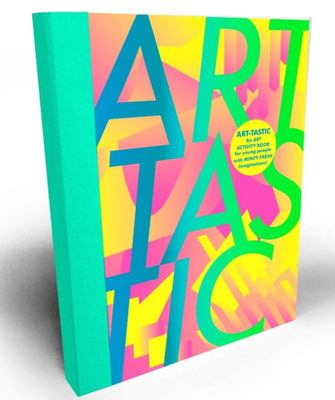 Art-tastic (HB)
by Sarah Pepperle; Christchurch Art Gallery Te Puna o Waiwhetū
$30.00
NZD
Category: Art
This Art-tastic activity book has some of the best art you'll ever see in Aotearoa New Zealand. And don't freak out, but you'll probably learn stuff too. By the time you've finished, you'll have your own artists' workbook full of artworks that will possibly make you famous at home (if not around the wo rld).  Bold, bright, daring and a little bit BANANAS, Art-tastic gets into the nitty gritty of how to look at, connect with and make art.  ...Show more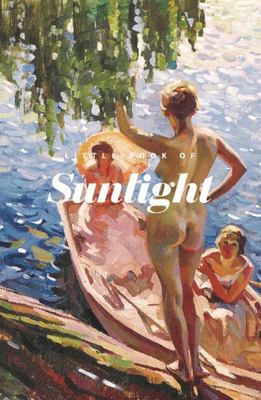 $20.00
NZD
Category: Art | Series: Little Books of Art Ser.
A new series of award winning Little Books of Art is here! Designed by award-winning artist Aaron Beehre, these beautifully produced Little Books of Art make the perfect gift. Each book is curated to a different theme and features high-quality reproductions of favourite artworks from the Christchurch Ar t Gallery's collection. Featuring historical to contemporary art, with big names in NZ and international circles - these are mini art books at an incredible price! ...Show more
$55.00
NZD
Category: Art
100 Marvel comics that built a universe. Which comic books have helped define Marvel Comics and make them the pop-culture phenomenon they are today? Find out in the pages of Marvel Greatest Comics. From the trailblazing original Human Torch and his aquatic adversary Namor, the Sub-Mariner in 1939 to the game-changing 1960s Super Hero icons such as Spider-Man and the Avengers, to smart modern makeovers like Guardians of the Galaxy and Squirrel Girl, Marvel have set the pace. This book's specially curated and expertly appraised selection is a stunningly illustrated and compelling history of Marvel Comics and its legacy through the comics that made the company great. These are the comics that changed the face of an industry. These are Marvel's greatest comics. 2020 MARVEL ...Show more
$65.00
NZD
Category: Art
A FAST-PACED ROMP THROUGH THE HISTORY OF WESTERN PAINTING WITH ONE OF NEW ZEALAND'S BEST-KNOWN PAINTERS. Throughout his long career, New Zealand painter Dick Frizzell has often goneway out on a limb to see where it would take him. From his early Pop art influenced approach to his experiments with landsc ape and the contested area ofappropriation, he's always been brave. Now, he takes on the history of art, starting right back at cave art to discover the key threads of Western art that sit in his DNA as a painter in the 21st century. The approach is essential Frizzell: bring everyone along for the ride. ...Show more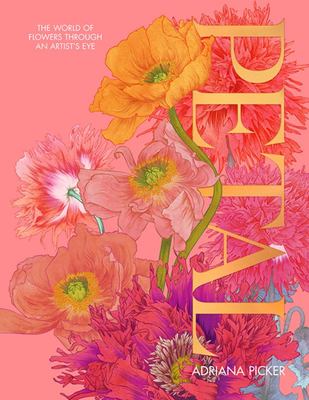 $65.00
NZD
Category: Art
A compendium of floral wonder, Petalreveals the colours, details and unique sculptural beauty of nature's most remarkable creations. Botanical artist Adriana Picker has curated specimens from all over the world to celebrate through her stunning illustrations, accompanied by writer Nina Rousseau's words on the folklore, fame and meaning of both favourite blooms and herbaceous curiosities. ...Show more